China Passenger Jet in Near-Miss in North Korean Missile Test Zone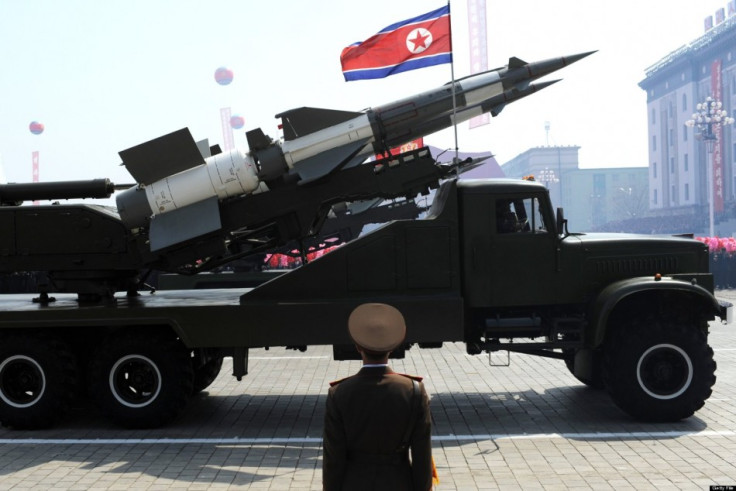 An aircraft with 202 people on board had a narrow escape after it passed through a North Korean missile test zone, it has been claimed.
Kim Min-seok, a South Korean defence ministry spokesman, said that the China Southern Airlines passenger jet travelling from Tokyo to Shenyang at an altitude of six miles flew through an area five minutes after the rocket had passed through it. The rocket landed in water.
"It was a very dangerous situation," Kim said. "North Korea's provocative actions violate international navigation laws and pose a great threat to the safety of civilians."
The ministry said that Pyongyang had not given notice to international aviation authorities of the missile tests.
South Korea alerted Chinese authorities of the incident, the spokesman said.
Chinese authorities expressed concern and said Beijing would investigate. A foreign ministry spokesman urged all sides to abstain from aggravating regional tensions.
Qin Gang, a Chinese foreign ministry spokesman, said that the passenger plane flew through North Korean airspace "normally on that day without incident".
"When relevant countries conduct military training or exercises, they should abide by international custom to take measures that would ensure the safety of civil aircraft or ships passing through their airspace or territorial water," Qin said.
An unnamed North Korean army spokesman issued a statement on state-run news agency KCNA, saying that the drills were a part of training exercises. He denied the allegations that the launch posed any danger to international flightpaths.
The spokesman called the rocket manoeuvres "self-defensive actions of justice". The drill adhered to the "meticulous advance safety measures over the flightpath and the designated waters," he said.
The missile drills coincided with US-South Korea military exercises, which Pyongyang has labelled provocative.
It frequently launches short-range missiles into the sea from its east coast. The missile that crossed the passenger jet's path was one of several fired over the last week.
© Copyright IBTimes 2023. All rights reserved.