About 80% of all transactions on China's stock markets are carried out by amateur investors. Trading is dominated by hobbyists – from pensioners to students. Reuters photojournalist Aly Song spent time with some of these mom-and-pop investors as China goes through one of the most tumultuous periods in its history.
China's markets first soared – more than doubling in the six months to May 2015 – only to crash. Since June, prices have fallen about 40% centred on concerns that growth in the world's second-biggest economy is slowing down faster than previously thought.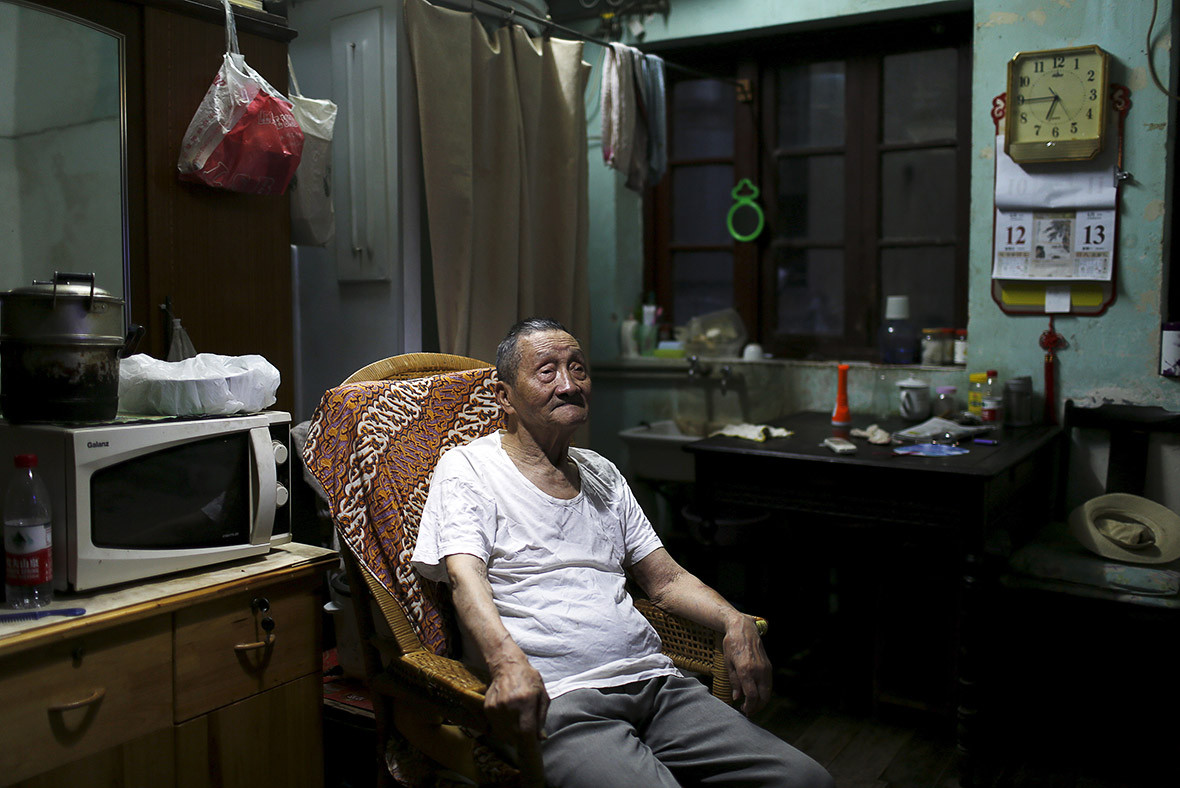 Ninety-year-old Wang Cunchun only started to invest in equities after he retired from a stationery store in Shanghai. "Trading stocks is my biggest hobby," he says. He joins other retirees in one of the many brokerage houses dotted around China where people gather not just to trade stocks but to enjoy the company of fellow investors and take advantage of the air conditioning on hot days. "There are many old neighbours coming to the brokerage house," he said. "I don't know how to use computers, so my neighbours help me sell and buy."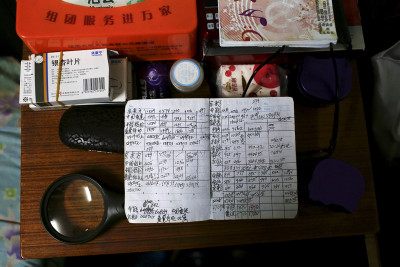 Buying and selling stocks is also a hobby for 16-year-old high school student Qian Yujie, who trades on a desktop computer at his home in Shanghai. He began investing at the age of 13, when his father gave him 2,000 yuan (£200, $315) to learn about the economy. He fits trading into his schedule when he has a day off school. "I like maths and want to study finance in college and I think it's very helpful for job hunting," he said.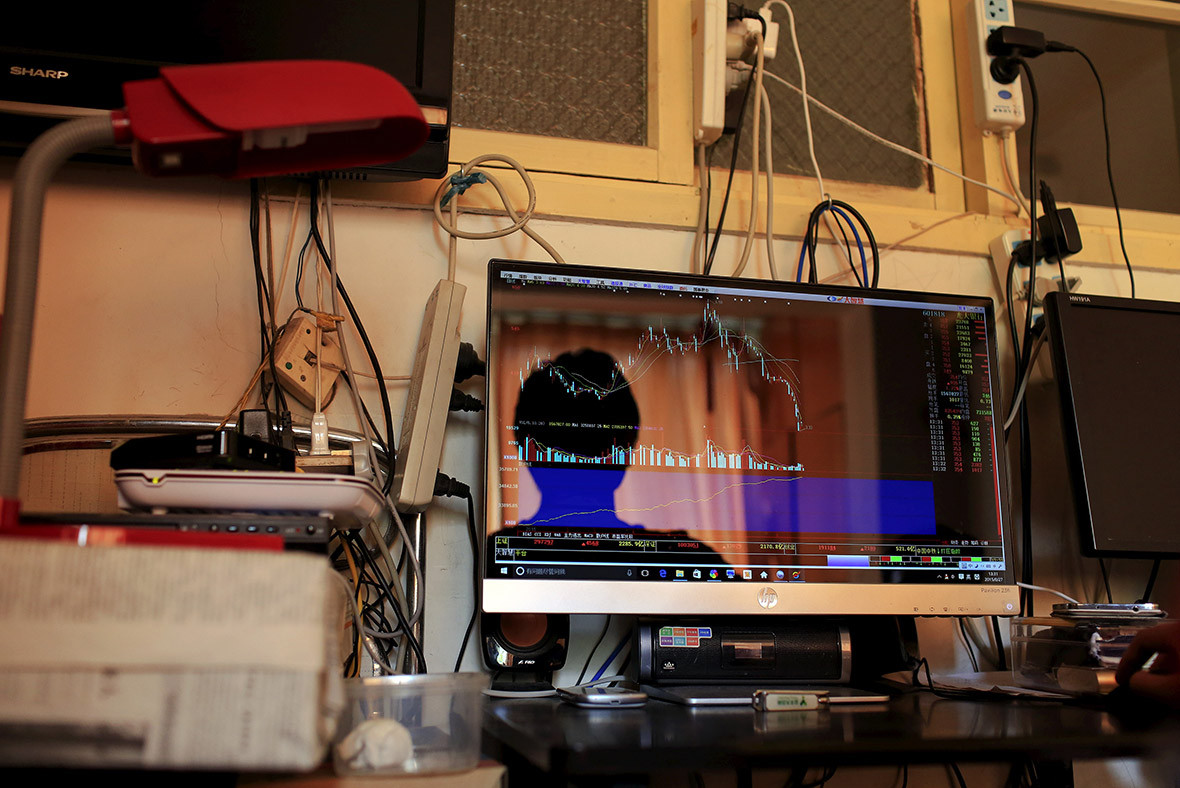 While some retail investors say they want to make their fortune on China's stock markets, electrician Gao Haibao, 55, has a more modest approach. He aims to make just 10 yuan (about £1) every day. "I make enough money to buy a meal," he says. "I'm happy with it − I'm making money."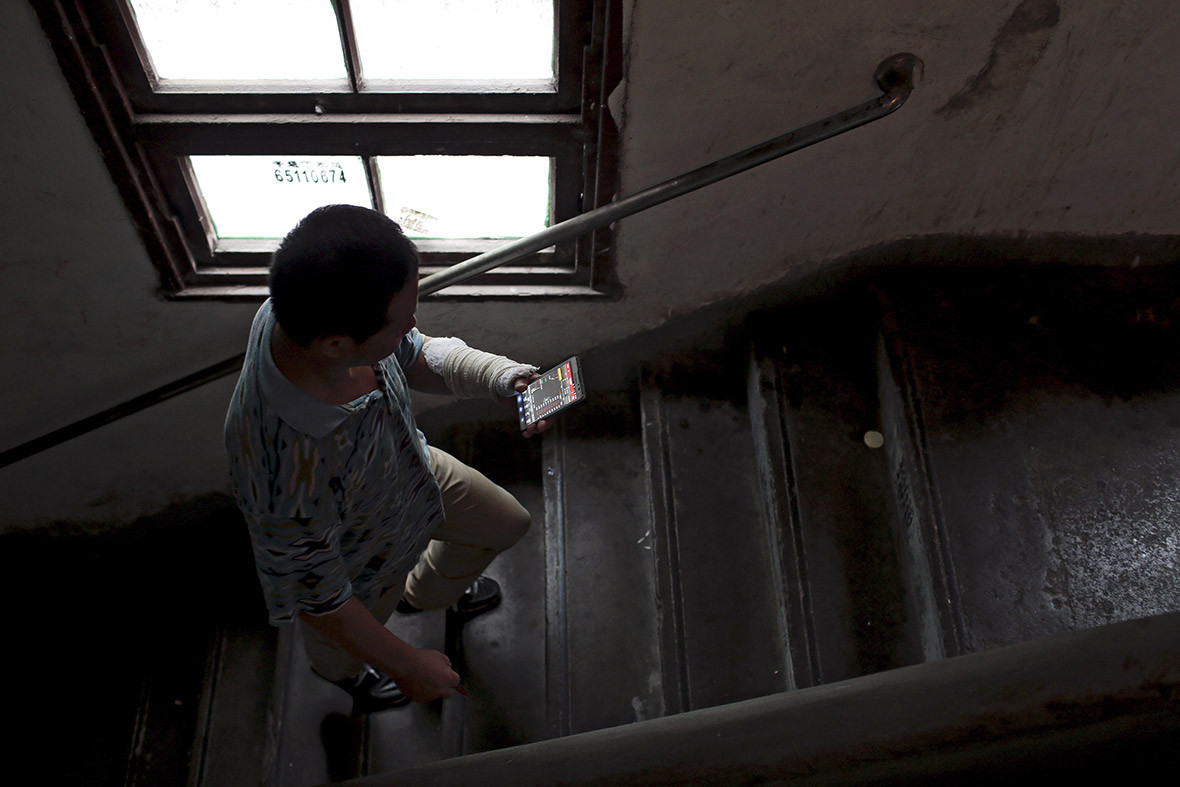 Many of the retail investors use an informal network to help decide which stocks they want to buy and sell. At the weekends, hundreds gather at what is locally known as the "street stock salon" near Shanghai's landmark People's Square to exchange tips and information and listen to long-term investors talk about their experiences.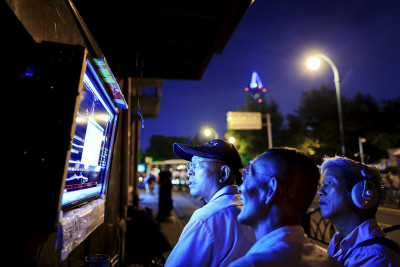 Wu Lin'an sells his analysis of the stock market to fellow amateur and believes the ruling Communist Party, headed by President Xi Jinping, will save the stock market and make people rich. "Chairman Mao led us through liberation," he said, referring to the founding of modern China. "Deng Xiaoping led us to the road of happiness, and Xi Jinping led us to the road of enjoyment."