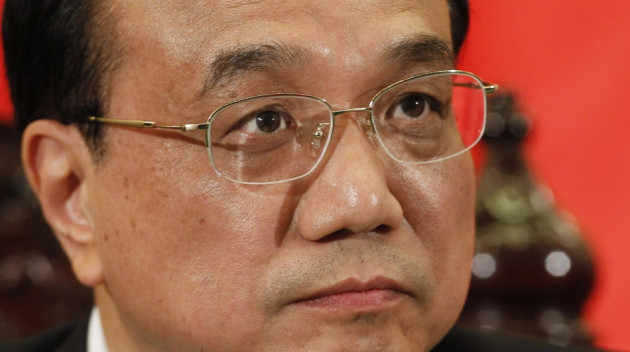 Chinese Premier Li Keqiang said the country's economy needs to grow at a rate of 7.2% to ensure a stable job market in the world's most populous country.
The second largest economy in the world has to grow at a pace of 7.2% in order to create 10 million jobs per year, Li was quoted by the Workers' Daily as saying.
Such a growth rate would cap urban unemployment at about 4%, Li added.
"We want to stabilise economic growth because we need to guarantee employment, essentially," Li said at a national workers' meeting.
He expects to create 1.3 million to 1.5 million jobs from every percentage point in economic growth.
Li noted that the expected decline in exports would hurt the job market, as these can directly create about 30 million jobs and add a further 100 million jobs in related industries.
"If the exports drop sharply, it would bring employment problems," he said.
China's Growth Model
China is currently the world's fastest-growing major economy with annual gross domestic product growth rates averaging 10% for the last 30 years.
However, the global economic crisis did also impact China, following its growing ties with the international markets.
Economic growth has slowed down in 11 of 14 previous quarters. The country's economy grew by 7.7% in 2012, the slowest pace in 13 years.
The economy grew 7.5% in the second quarter, slowing from 7.7% in the first three months of 2013.
China recovered from a growth slowdown in the third quarter, on the back of its "mini stimulus" that fuelled domestic demand to increase industrial production.
Its Gross domestic product (GDP) rose 7.8% year-on-year in the third quarter.
China's cabinet reiterated that the country can meet its full-year economic growth target of 7.5%, despite challenging domestic and external economic conditions.
China's authorities want the country's growth to be based on strong domestic demand rather than exports.
However, many analysts were of the view that the country's recovery will be fragile due to weakening exports. China's exports dropped 0.3% in September from a year earlier primarily due to lower sales to Southeast Asia.
China's 200-member Central Committee is due to meet from 9-12 November to discuss deepening reforms.