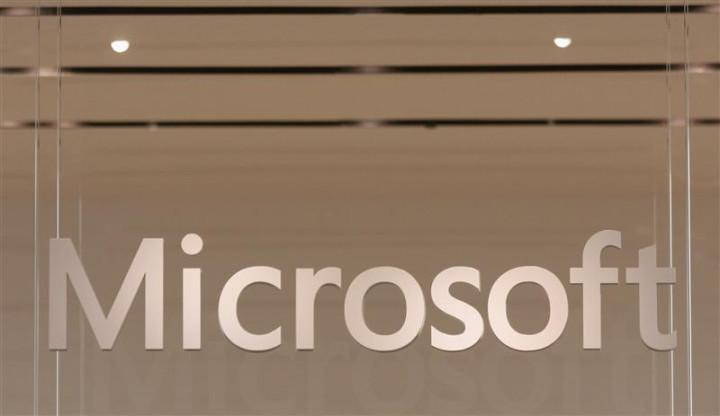 Chinese authorities have strengthened its anti-trust probe against technology giant Microsoft as they continued to conduct raids on the company and partner in China Accenture PLC.
China's State Administration for Industry and Commerce (SAIC) said on its website that the anti-trust regulator raided Microsoft offices in Beijing, Liaoning, Fujian and Hubei.
The SAIC also made surprise checks at IT consultancy Accenture's Dalian offices. Accenture is taking care of Microsoft's financial work under an outsourcing deal.
The regulator noted that the investigation is still in progress.
Microsoft Deputy General Counsel Mary Snapp arrived in Beijing to meet with the SAIC on 5 August.
Representatives from the SAIC made surprise visits to Microsoft offices in Beijing, Shanghai, Guangzhou and Chengdu at the end of July. Microsoft later confirmed the development, but it did not give reasons for the investigation. The agency later said it is formally investigating the company for breach of anti-trust rules.
The SAIC also warned Microsoft against interfering with the ongoing anti-trust probe.
In May, China's central government offices were banned from using Microsoft's latest operating system, Windows 8, after the US Justice Department charged five Chinese military members with hacking the systems of US companies to allegedly steal trade secrets.
The trade and political relations between the countries have recently been deteriorating over spying concerns, and both countries have targeted big companies especially in the technology sector.
China's antitrust regulator earlier said that US chipmaker Qualcomm enjoys a monopoly in the world's second largest economy. It is also probing Qualcomm's Chinese subsidiary for allegedly overcharging and abusing its market position in wireless communication standards.
On 4 August, China's procurement agency dropped antivirus software providers Symantec Corp and Kaspersky Lab - from the US and Russia, respectively - from a list of approved suppliers of security software.