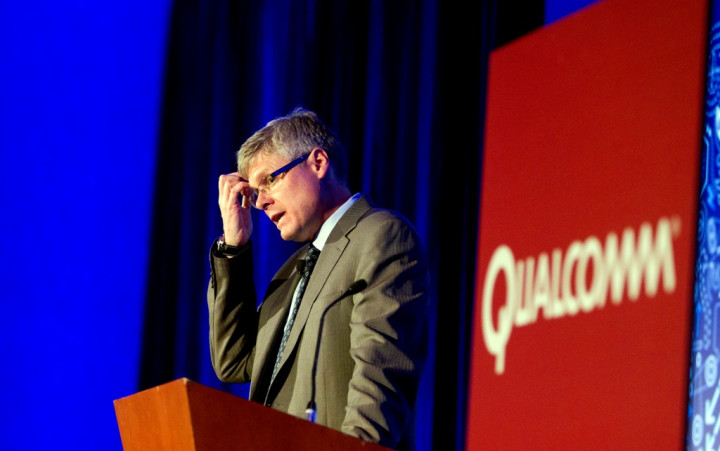 China's antitrust regulator believes US chipmaker Qualcomm enjoys a monopoly in the world's second largest economy, according to a report in China's Securities Times newspaper.
The regulator, the National Development and Reform Commission (NDRC), is probing Qualcomm's Chinese subsidiary for allegedly overcharging and abusing its market position in wireless communication standards.
However, the Securities Times report did not clarify whether the NDRC had determined that Qualcomm had abused its monopolistic position.
Under China's anti-monopoly law, the NDRC can impose fines of between 1% and 10% of a company's revenues for the preceding year.
Qualcomm, among the world's biggest maker of cellphone chips, could have to cough up more than $1bn (£587m, €743m) in fines. It raked in $12.3bn in China for its financial year ended 29 September 2013, or about half of its global sales.
Lawyers have said the fine could be very high if the US chipmaker fails to make concessions in its negotiations with the NDRC.
Allegations
The state-run newspaper said Qualcomm was charging lower royalties for patents to destabilise competitors, who have similar technology, and maintain market share. The report also said that Qualcomm, as the only provider of chips for high-end phones, can control patent licensing fees.
Qualcomm Chief Executive Steven Mollenkopf, who rolled out a $150m "strategic venture fund" in China on 24 July, did not comment on the matter.
Pursued by Reuters, a Qualcomm spokeswoman travelling with Mollenkopf refused to comment.
The NDRC also refused to comment when contacted.
Qualcomm President Derek Aberle has been in touch with the NDRC over issues relating to the anti-monopoly probe.
4G Bonanza
Qualcomm had expected additional royalty revenue in the wake of Chinese telecom firms, including the nation's largest cellphone carrier China Mobile, upgrading to high-speed networks in 2014 using Qualcomm technology.
But Qualcomm has struggled to collect licensing revenue from some device makers in China, including an increasing number of local manufacturers it has done little or no business with in the past, Reuters reported.
While the bulk of Qualcomm's revenue comes from selling chips that allow phones to communicate with carrier networks, most of its profit comes from licensing patents for its prevalent CDMA mobile phone technology.
"There was some impact in the quarter that we just reported in Q3 and we expect the impact will be larger in the next quarter and potentially for a number of quarters until we can get these things resolved," Aberle told the news agency.
Anti-Trust Probe
Analysts have said China's antitrust investigation could be an attempt to influence royalty negotiations with Qualcomm, ahead of the expected rollout of 4G wireless infrastructure by China Mobile.
Shipments of 4G-enabled smartphones, many of which will use Qualcomm technology, are expected to jump some 30% to exceed half a billion units in Greater China in 2015, according to analyst data, as against the 385 million units shipped in 2013.
Analysts have said the probe could be Beijing's way of supporting domestic competitors.
Earlier in 2013, organisations linked to the Chinese government invested about $3bn to acquire local mobile chipmakers Spreadtrum Communications and RDA Microelectronics.
NDRC Scrutiny
In 2013, the NDRC began probing US firm InterDigital to examine antitrust complaints by Huawei Technologies over technologies for wireless devices and networks.
In 2011, the regulator imposed a $300,000 fine on Unilever for infringement of the pricing law.
In 2009, South Korea's Fair Trade Commission fined Qualcomm 273bn won ($265m) for exploiting its dominant position in CDMA modem chips that were later used in handsets made by Samsung and LG Electronics.