It is back to business at the China-North Korea border, following a brief break after the latter's fifth nuclear test on 9 September that evoked strong criticism from several world powers. The "Friendship Bridge" between the two Asian allies across the Yalu River was re-opened to traffic after being kept shut over the weekend.
Routine checks at the border post in Dandong have been stepped up following Friday's nuclear test. Most of China's trade with North Korea passes through the post.
"I bring across all kinds of things, products for ordinary people," a truck driver who gave his family name as Wang, told Reuters. "Business hasn't been bad, we're pretty busy," he added.
Trucks carrying a range of products, including wooden frames, construction materials, steel, aluminum, rubber, machinery, bricks and even small bulldozers were reportedly spotted queued up at the single-lane border checkpoint to cross over to the North. However, international sanctions imposed on North Korea prohibit the supply of luxury goods, chemicals and materials that the country can use to pursue its nuclear and ballistic missile programmes.
Amid international outcry to impose tighter sanctions against the reclusive state, China too condemned its ally for the latest nuclear test. However, Beijing is yet to take a stand on further sanctions against Pyongyang to prevent Kim Jong-un from pursuing the banned nuclear programme.
A 54-year-old driver Ying Ren told the news agency that the security checks at the border post are tight and prompt. "They check us for everything; they can even tell if we have two bottles of beer. They don't care if we have beer, but they can tell that we have it.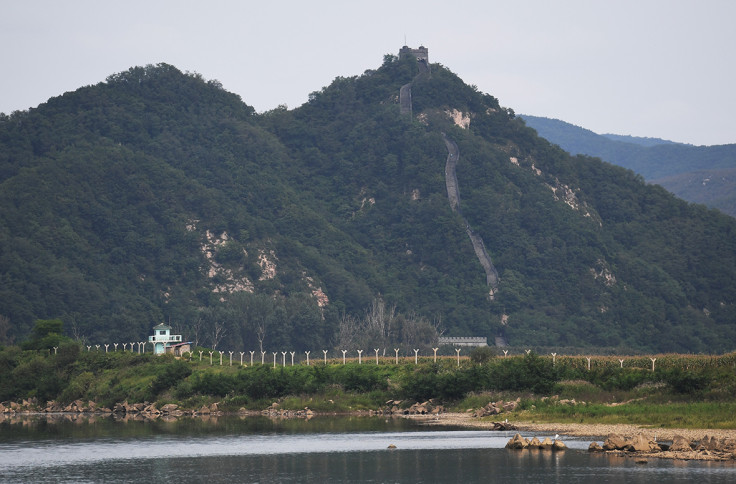 "After they imposed sanctions goods like chemicals were banned from being taken across because they might be used for the nuclear bomb," the driver said.
Another driver said: "The checks really stepped up after the sanctions were introduced earlier this year. Now they check when we load the trucks and they check again when we go through customs. They give me a list so I can see that they know everything I have on board. But trade in goods for ordinary people will continue indefinitely. How can it not? We don't want North Korean refugees flooding into China."
Driver Liang Hengshun said North Korea is a "very closed society" and he is wary of lingering in the country. "...we aren't allowed to use our phones, we can't listen to the radio, they'll take away anything that isn't written in Korean script like Chinese newspapers in our trucks," he said.