China and Russia to stage 8-day naval war games in South China Sea
The joint drills will include a focus on 'seizing and controlling' of islands and shoals, the Chinese navy says.
China and Russia are reportedly going to start a joint military exercise in the South China Sea from Monday (12 September).This comes at a time when tensions continue to mount over the disputed waters. The eight-day naval war games are reported to be an apparent show of force after The Hague international tribunal invalidated Beijing's unilateral and historical claims in the region.
The massive military exercises – termed as the Joint Sea 2016 – will include a focus on "seizing and controlling" of islands and shoals in the hotly contested waters, Chinese navy spokesman Liang Yang said in a statement on Sunday (11 September).
The drill is expected to feature surface ships, submarines, ship-borne helicopters and fixed-wing aircraft. Besides, marines and amphibious armoured vehicles are also said to participate in the live-firing exercises, which is believed to be the single largest joint military operation by the navies of two countries.
The plan has come following the pressure from Obama administration and other governments in the Asia pacific region that have demanded that China obey the arbitration ruling. Beijing had any way announced in July that it would conduct joint naval exercise with Moscow "routinely", even before the South China Sea dispute had fully escalated.
The exercise is part of an annual program, which "aims to consolidate and advance the Sino-Russian comprehensive strategic partnership of coordination, and deepen friendly and practical cooperation between the two militaries," Associated Press cited Yang as saying.
This drill is reported to mark the fifth year of the joint naval exercise since 2012 when Russia and China joined together against the US and its allies. The two friendly neighbours conducted the previous joint exercise in 2015 in the Sea of Japan.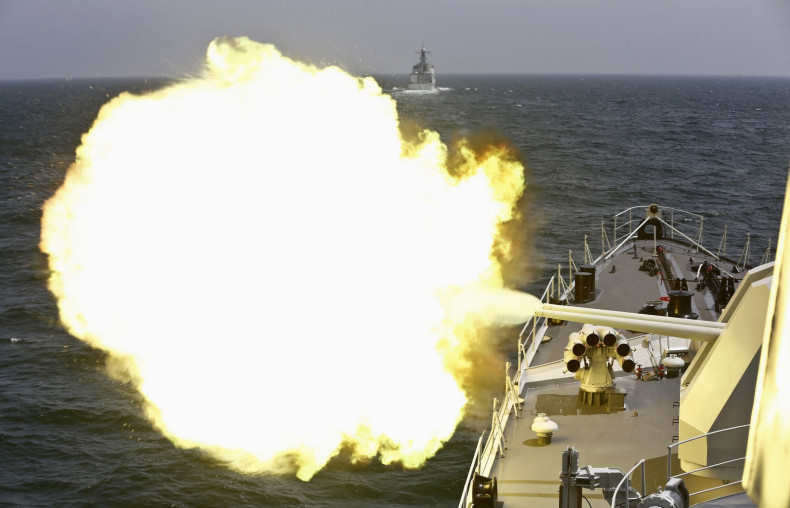 Beijing has also received criticism for choosing South China Sea as its location where it is in a huge row with several of its neighbours. The People's Liberation Army Navy did not reveal the exact location of the eight-day long exercise in the disputed waters, in which countries including the Philippines, Vietnam, and Malaysia claim an overlapping stake in it.