US to fly nuclear-capable bombers over Korean peninsula after North Korea's nuclear test
Washington's action is intended to show solidarity with South Korea.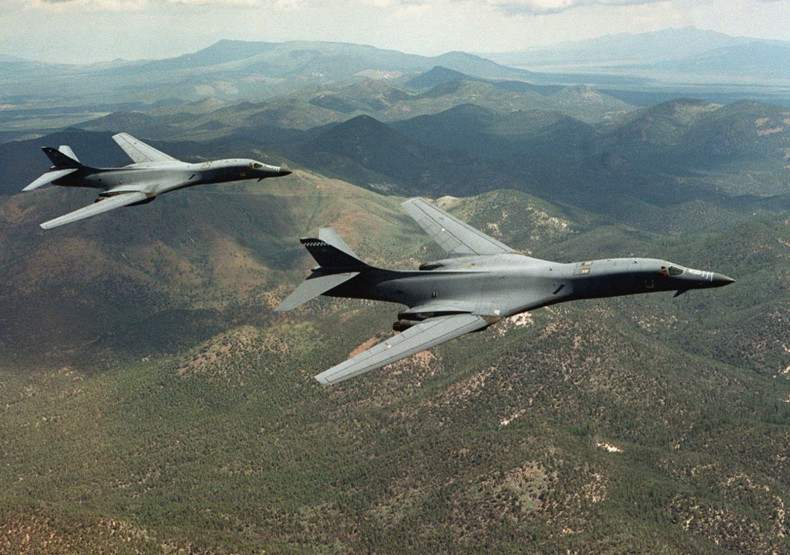 The US is set to fly two supersonic bombers over the Korean peninsula as a show of force against North Korea's latest nuclear test. The B-1B Lancers will be flanked by other fighter jets of South Korean and American forces.
The sophisticated nuclear-capable bombers were originally scheduled to fly over South Korea on Monday (12 September) but the US Force Korea (USFK) said it has been postponed to Tuesday (13 September) due to poor weather conditions.
"Due to inclement weather conditions, the engagement at Osan Air Base scheduled for today has been postponed," the forces' spokesman Christopher Bush said in a statement.
The US usually engages in aggressive military action whenever Pyongyang carries out nuclear or missile tests. Washington's actions are widely seen as a show of solidarity with its ally, South Korea, in the face of growing threats from the North. The US Air Force flew B-52 Stratofortress in January shortly after the Kim Jong-un regime conducted its fourth nuclear test.
Pyongyang conducted its fifth and its biggest nuclear test on 9 September heightening tensions in the Korean peninsula. Seoul has warned that Pyongyang is ready to conduct yet another nuclear test in the near future.
"These provocative actions destabilise the Korean peninsula and (the Indo-Asia-Pacific) region. The alliance is taking steps each and every day to defend the Republic of Korea and we are always maintaining a high state of readiness," added the USFK spokesperson.
The US has already deployed advanced B-1B bombers to its airbase in Guam partially to counter the threats emerging from North Korea in August.