North Korea vowed not to give in to US "nuclear blackmail" despite worldwide condemnation of its largest nuclear test on Thursday, which included criticism from its main ally China.
The secretive Communist nation was threatened with "significant measures" following an emergency meeting of the United Nations (UN) Security Council, with the US ambassador to tghe UN, Samantha Power, calling for the organisation to use "every tool at its disposal" to punish the country for defying sanctions and performing the test.
But in a defiant response via the state-run Rodong Sinmun newspaper, Pyongyang said the US was "exasperated by the strong military steps" it wwas taking.
"Gone are the days, never to return, when the US could make unilateral nuclear blackmail against the DPRK," it added, using the abbreviation for the Democratic People's Republic of Korea, the country's official title.
A separate post also criticised US President Obama for calling the tests "provocative".
An unnamed spokesman from the country's Foreign Ministry reportedly told the paper that his "reckless remarks" were "nothing but last ditch efforts to dodge criticism" of the US's hostile policy towards North Korea.
The only way of "averting war and defending peace" in the country was to "increase in every way the military capabilities for self-defence with the nuclear deterrence as a pivot", the spokesman reportedly added.
The paper also accused South Korea's leadership of being "military gangsters" who were provoking the North by conducting joint military exercises with the US which encroached into their waters.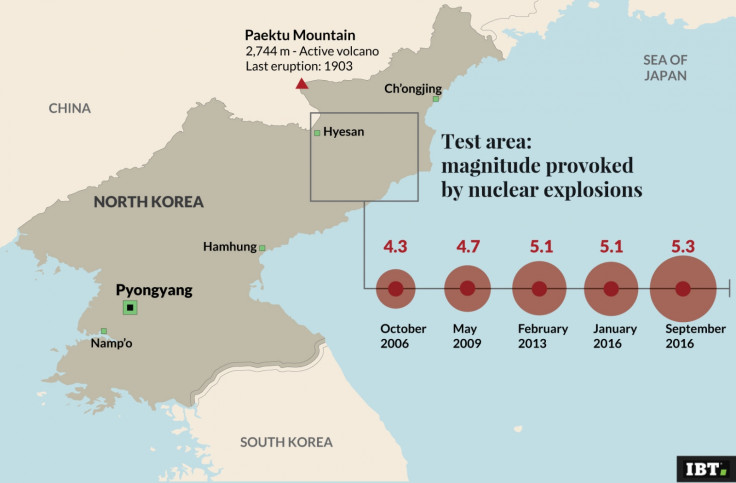 The latest test was announced on state TV hours after a 5.3 magnitude tremor was detected near the Punggye-ri underground nuclear site.
Estimates of the explosive yield have varied with South Korea's military claiming it was about 10 kilotonnes, while other experts have said that it may have been 20kt or more. By comparison, the nuclear bomb dropped by the US on Hiroshima in 1945 had a yield of about 15kt.
In a statement via the state-run KNCA news agency, Pyongyang said the tests had confirmed the movement of nuclear warheads that had "been standardised to be able to be mounted on strategic ballistic rockets".
This would allow them "to produce at will and as many as it wants a variety of smaller, lighter and diversified nuclear warheads of higher strike power", it said.