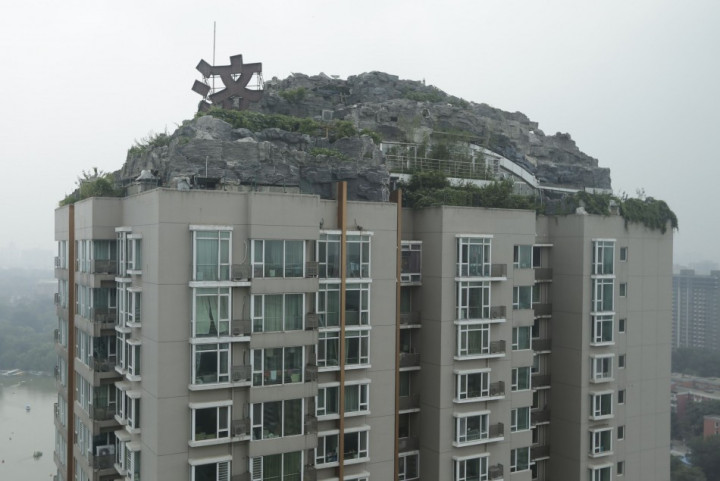 Residents of a 26-storey high-end apartment in the Chinese capital of Beijing have been upset over a private villa that has been built on the rooftop of their apartment building.
The villa is rocky-styled, made to look like a mountaintop villa as it is surrounded by an artificial rockery and also includes a huge landscape, swimming pool, plants and gardens.
The structure has sparked concern and complaints as it poses safety risks for residents of the apartment, South China Morning Post reported.
The bizarre villa was reportedly built by a man named Zhang Biqing, who also owns a duplex penthouse on the top floor of the building. According the residents of apartment, Biqing started building his two-storey villa in 2007. The residents have constantly complaint to the building management company and local urban management officials since then. They also faced problems of gas and water leakage because of the construction of the villa.
Beijing city administration's local bureau has declared the villa construction illegal as residents feared the building may collapse, and have given an ultimatum of 15 days to the owner to demolish it.
However, the owner has not shown up so far. Instead, he has been quoted as saying by local newspapers: "Since I dare to live here, I am not worried about complaints."
Here's how the rock villa sits atop Park View apartment in Beijing's Haidian district in China: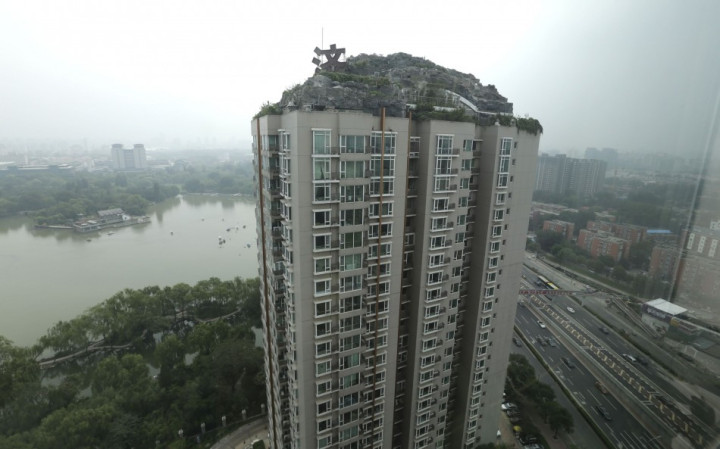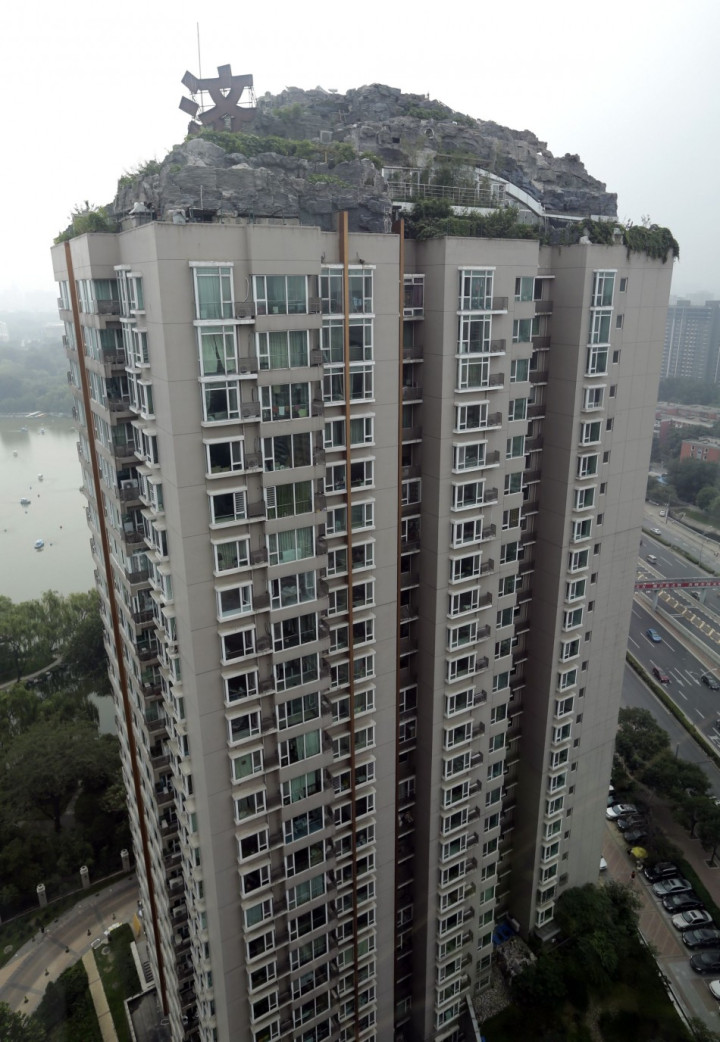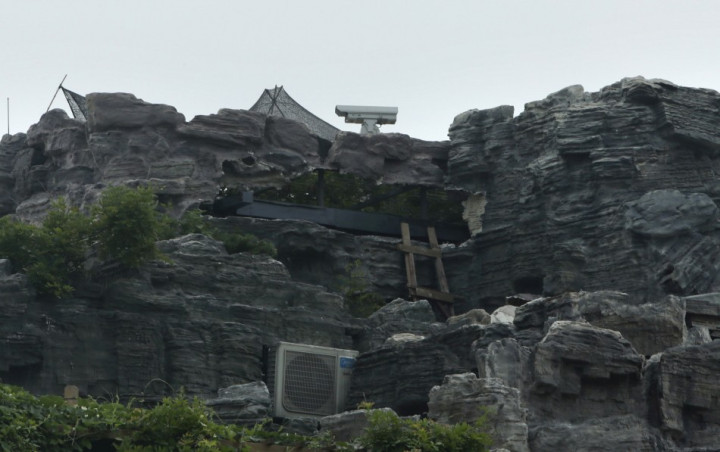 Also Read: Spain: Europe's Tallest Residential Skyscraper InTempo Built Without Lifts [PHOTOS]