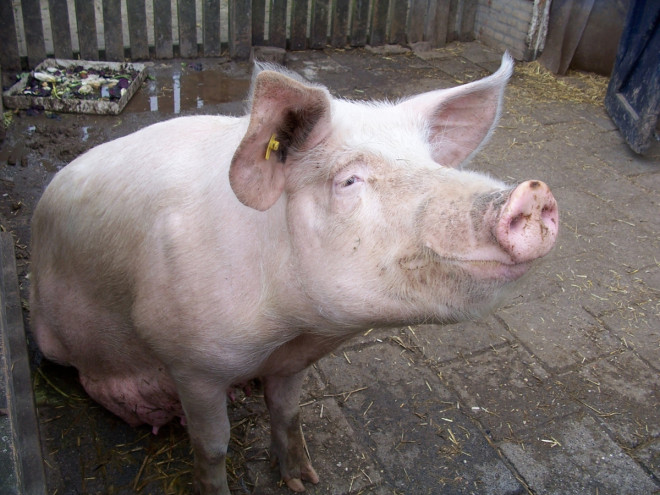 The assistant principal of a primary school in Hubei province in China was game enough to kiss a pig in front of his cheering students to honour a promise.
The 19-second video clip that captured the awkward moment between the visibly disgusted principal and the bellowing pig went viral on Chinese social media.
The students laughed and squealed as the assistant principal Hong Yaoming kissed the pig in school.
For many years, the students had been in the habit of littering the streets outside the school. To bring the primary school students in line without punishing them and to motivate them into doing it of their own free will, the assistant principal presented them with a unique challenge.
At a flag-raising ceremony in the school, Hong dared his students to stop littering and to clean up the streets within a month. The reward for their good deed would indeed be special, he said. They could get to see their assistant principal kissing a pig.
Even Hong was taken by surprise at the effectiveness of his dare. Before he knew it the school and streets were spotlessly clean.
When his students had so enthusiastically taken up the challenge, the assistant principal had no other go but to honour his part of the deal.
The losing mentor wanted to borrow a piglet for the big day but unfortunately couldn't get one. So, he ended up locking lips with a full grown pig.
"Instead of a regular-sized piglet weighing less than 5 kg (11 lbs), the pig I got was about 20 kg (44 lbs)," Hong said.
"I was stressed by the bet, I couldn't imagine how horrible it would be if the pig bites me when I kiss it," he added.
His dedication to steer children towards imbibing good habits, and his willingness to keep his word was applauded on social media sites.