China has once again blocked India's request to designate Pakistan-based Jaish-e-Mohammad (JeM) chief Maulana Masood Azhar as a "global" terrorist by the United Nations. Beijing's move comes a day after it said it shared Delhi's concerns about terrorism.
Azhar is the alleged mastermind behind a deadly attack on an Indian Air Force base in Pathankot, situated the northern state of Punjab. The incident, which took place in January 2016, killed at least seven Indian soldiers.
China was given the deadline till 2 August to take a decision over listing Azhar as a terrorist, but it has now again extended its technical hold on the proposal by three months.
According to Indian media reports, if China had not extended the technical hold over the matter, Azhar would have automatically been designated as a terrorist by the global body.
"At present, some members still have a disagreement over the listing matter," Chinese Foreign Ministry spokesperson Geng Shuang was cited as saying by the Indian broadcaster Times Now.
India named Azhar among six Pakistan-based terrorists for carrying out the Pathankot attack. Banning the JeM chief is said to be a major bone of contention between China and India.
India's proposal to put a ban on Azhar under the Al Qaeda Sanctions Committee of the Council has already got the backing of several other countries including, the US, the UK, France and Japan. But China has the veto power as the permanent member of the Security Council to block the move.
In the past, China said that there was not enough solid evidence against Azhar to designate him as a terrorist.
During a Security Council meeting held in March last year, China was the only member of the 15-nation global body to have blocked India's proposal.
Placing Azhar on a UN terrorist list would subject him to an assets freeze and travel ban.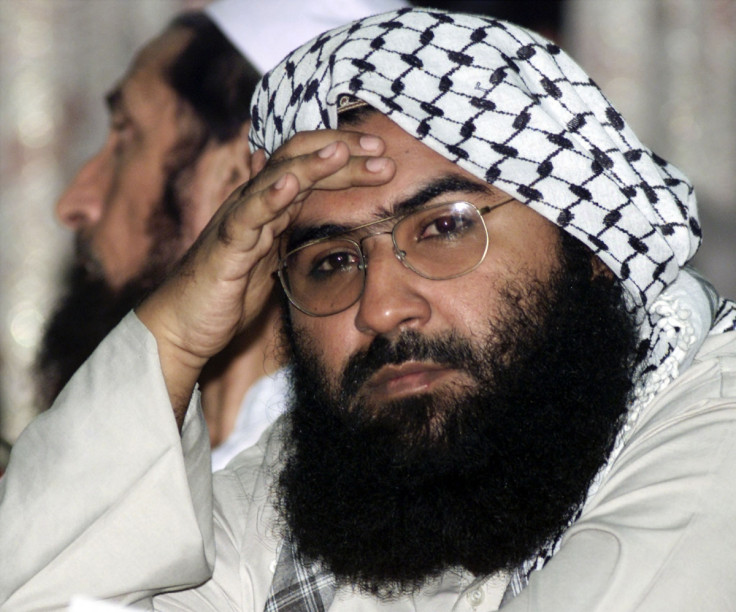 China had earlier blocked the proposal in October last year as well before the Brics – Brazil, India, Russia, China and South Africa – summit.
Beijing's recent attempt to block Delhi also comes ahead of this year's Brics, which is scheduled for 3-5 September in the coastal Chinese city of Xiamen, Fujian Province.
On 1 August, China had expressed growing concerns over terrorism and told the Brics nations that it would step up its fights against terrorism.