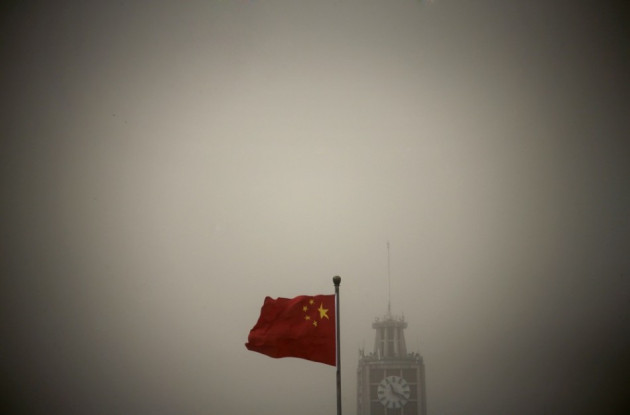 Chinese aviation authorities have issued an official communiqué to pilots who fly into Beijing that they must be qualified to land their aircraft in smog - even with visibility reduced to under 400m (1,315ft) in the worst conditions.
"It is part of a series of measures the administration took recently to raise flights' on-time performance," the official China Daily quoted an unnamed aviation official as saying.
From 2014, pilots who fly into Beijing from any of China's top 10 busiest airports must be qualified to use an instrument landing system on days of smog.
Air quality is one of the biggest problems facing the Chinese government which is anxious to quieten public unrest over the growth-at-all-costs economic model adopted over the last 20 years.
Chinese citizens are slowly beginning to speak out against sacrificing the environment in the dash for cash which has propelled china to superpower status.
"Considering the recent smog and haze has bought numerous troubles to air transport in eastern and southern regions, it seems necessary for authorities to ask pilots to improve their landing capability in low visibility," the China Daily quoted Ouyang Jie, a professor at Civil Aviation University of China, as saying.
Beijing had an on-time departure rate of just 38% and Shanghai recorded 39% in October - the worst of 35 international airports, according to FlightStats.
Beijing suffered its worst air pollution on record in January with a PM2.5 reading of 886. The PM2.5 measures fine particulates with a diameter less than 2.5 micrometres in the atmosphere.
Shanghai's reading surged to 482 just last week. Both cities' measures were in the "severe level" in a six-tier rating system.
The average PM2.5 concentration in Chinese cities is three times the level of daily exposure recommended by the World Health Organisation.