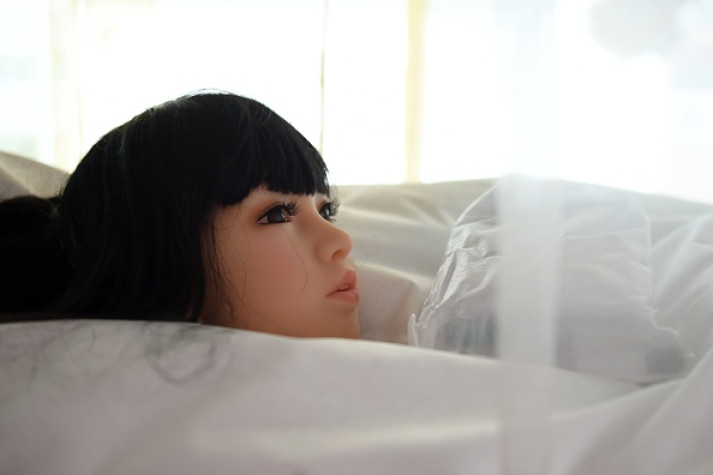 A 28-year-old man in China, who is said to be suffering from terminal cancer, wanted to get married so desperately that he exchanged vows with a sex doll because he did not wish to leave a grieving widow after his death. The man, whose name is yet to be disclosed, wanted to experience his dream wedding day photo shoot for which he chose the lifelike sex doll.
The man, who is said to be from China's capital Beijing, also brought in a makeup artist and a beautiful wedding dress for his would-be wife for the wedding day photo shoot. "Some netizens recently revealed that the man is actually suffering from a deadly cancer. In order not to hurt other people's feelings, he chose to marry an artificial doll instead of a real person," The Mirror quoted CCTV as saying.
The classy and elegant photographs of the man with his lifelike sex doll have become an instant hit on social media in China. In one photograph the man can be seen on his knees, kissing the hand of the sex doll, which is dressed in an all-white wedding gown with a tiara gracing its head. In another photograph he can be seen looking intently at his sex doll, while a woman makeup artist readies the doll for the wedding. In the photographs the man could also be seen enjoying his first dance holding his bride's hands.
Some Chinese netizens have said that the wedding photographs are part of a bizarre marketing gimmick. However, the photographer of the wedding pictures has defended the man's unusual choice of wedding a sex doll. She said the man should be respected for his choice as it is a matter of personal freedom.