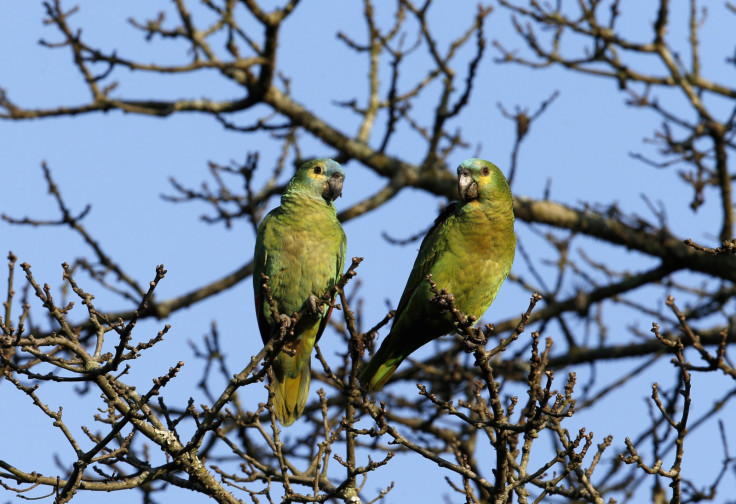 A parrot was summoned by the police, after a woman had filed a complaint against the owner of the pet for "hurling obscenities" at her, in a remote Indian village.
The strange incident occurred at Rajura, in the central Indian state of Maharashtra, where the "abusive" bird called Hariyal was dragged into a fight between a mother and her step-son.
The octogenarian, identified as Jana Bai, accused the parrot of teaming up with her step-son and owner Suresh Sakharkar and using indecent language against her.
ABP News reported that the mother-son duo had differences over a property dispute. Jana Bai claims that for years her son Suresh had been using various tactics to takeover her house.
She insisted that her son had trained the parrot for two years to use "slang words" against her.
However, when the local police, in a bid to investigate the strange case provoked Hariyal to use abusive words, it chose to remain silent.
Jana Bai later demanded that the parrot should not be handed over to Sakharkar.
Unable to keep the parrot at the police station after summoning it, the police decided to hand over it to the forest department.
[The parrot was summoned by the police and not arrested, hence the article was updated at 14:25 hours BST on 18 August.]