China: Tigers Slaughtered to Entertain Businessmen and Officials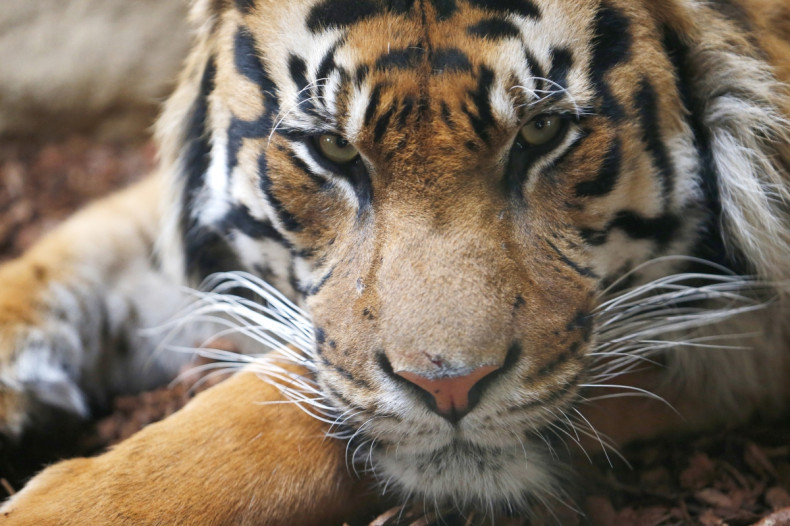 More than ten tigers have been killed to entertain officials and rich businessmen in Zhanjiang city, at the southwestern end of China's Guangdong province.
Local officials and business people had gathered to watch the tigers being killed to show off their social status, according to the Nanfang Daily.
The police report said tigers were transported to the city and buyers would check they were in good condition.
The tigers were most probably anesthetised during the journey.
According to China Daily, it is widely known that when people in political or business circles gather together in Zhanjiang, they sometimes hire someone to slaughter a tiger, "simply as a form of entertainment and to show off their wealth".
A government official known only as Chen, told the newspaper: "A friend once telephoned me to witness the killing of a tiger, but I was out of town on business and missed the opportunity."
Chen added he regrets that he did not get the chance to see the "live show".
A video clip of a slaughter emerged two years ago, showed that tigers were locked in a cage and killed with electric shocks into their mouths before being butchered.
Tiger body parts are sold in a lucrative trade for an average of 14,000 yuan (£1,355) a kilogramme for bones and 1,000 yuan (£96) a kilogramme for the meat.
Most buyers are business owners who give tiger bones and meat to officials as gifts.
Tiger bones have long been an ingredient of traditional Chinese medicine, as they are believed to strengthen the human body.
"Tigers are subjected to slaughter as long as Chinese have faith in the medical value of tiger products, such as their bones or male genitalia, which are actually very controversial in terms of their efficacy," Xie Yan, an expert from the Institute of Zoology, Chinese Academy of Sciences, told the Global Times.
"Tigers are first class national protected animals in our country and it's illegal to raise tigers without a certificate. But many will raise them for profit and do underground business," Xie continued.
China banned the trade and use of tiger products in 1993.