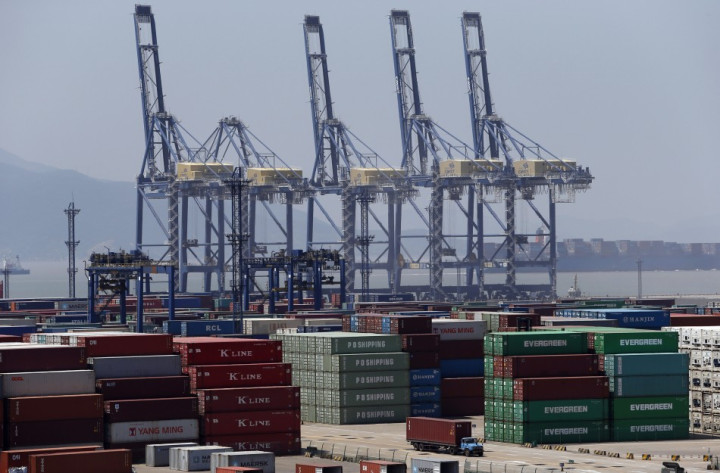 China's exports and imports have declined unexpectedly in June adding to fears that the economy would face a deeper slowdown in the second quarter.
Exports declined 3.1% in June from a year earlier, indicating sluggish global demand for Chinese goods. Economists had expected a 4% increase in shipments. For the first half of 2013, the country recorded a 10.4% average increase in exports.
Meanwhile, the country's domestic demand remained subdued and imports fell 0.7% from a year ago, compared to analysts' expectations for an 8.0% increase and the average rise of 6.7% in the first half of 2013.
China's export-led growth has suffered a setback due to a decline in global demand, especially from the key US and European markets. Exports to the US fell 5.4% year on year in June, from a 1.6% decline in May and exports to the European Union contracted 8.3%, compared to a 9.7% fall in the previous month.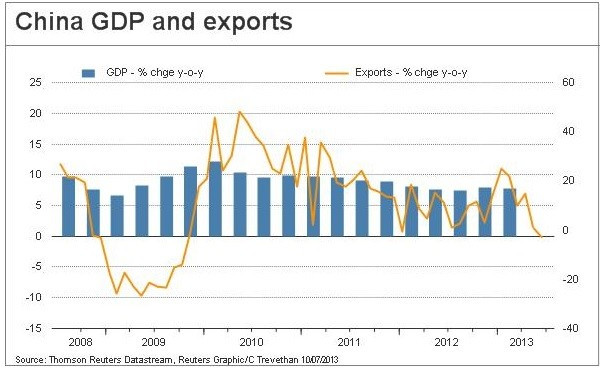 In addition, the country's export competitiveness suffered from a strong yuan relative to other Asian currencies, especially the Japanese yen.
The world's second-largest economy grew at an annual pace of 7.7% in the first quarter, following a 7.9% growth in the previous three months.
The country has been trying to rebalance its economy with increased domestic consumption, but the central bank's reluctance to ease policy rates has affected the country negatively.
Furthermore, China's consumer price inflation accelerated in June, to reach a four-month high, which limits room for the central bank to ease policy rates to support the flagging economy.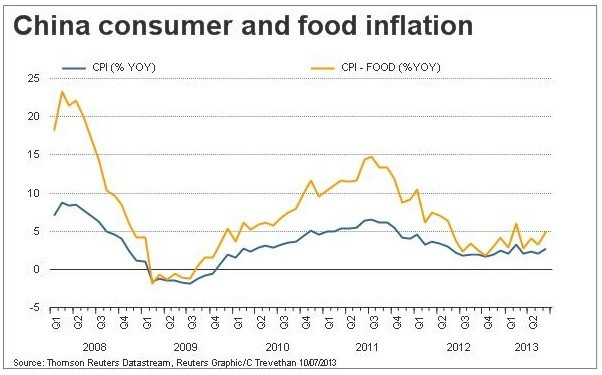 Analysts expect a further decline in trade growth given the adverse market conditions.
"If the softness in the trade sector persists, China is unlikely to achieve its trade growth target of 8% for this year. This could be the second consecutive year that China is unable to deliver on its growth target," said Li-Gang Liu, economist at ANZ Research.
"Given a strong yuan relative to other Asian currencies, export competitiveness will continue to erode. With this in mind, we see a downside risk for the RMB exchange rate."
Various investment banks and organisations, including the World Bank and the International Monetary Fund, have recently cut their China growth outlook.