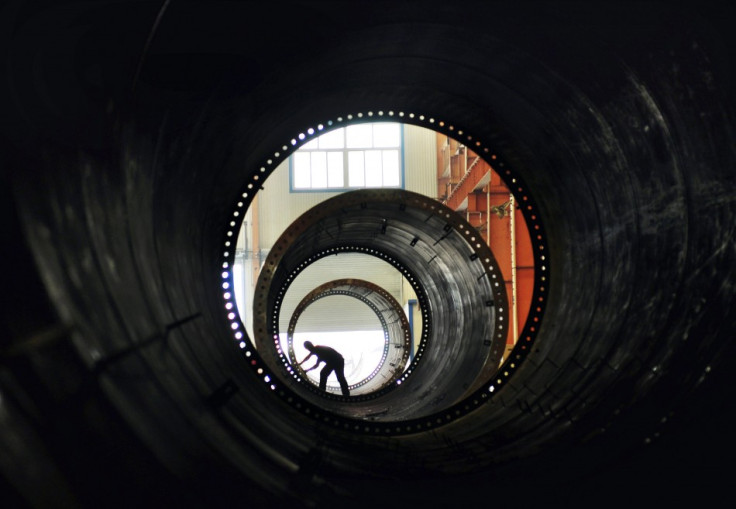 The slowing Chinese economy seems to have not yet found a floor as the latest trade data shows further evidence that the world's second largest economy is still struggling to post a strong rebound.
Annual growth of China's exports in April was significantly lower than the expectations, as the demand for its goods weakened sharply in the emerging Asian economies alongwith still subdued demand in Europe. Imports by China also recorded a weak growth, showing signs that the investment growth in the country remained slow.
While exports grew by 4.9 percent in April against the economists' forecast of 8.5 percent increase, imports growth was just 0.3 percent compared with the markets' consensus of 11 percent, according to the General Administration of Customs (GAC) data released on Thursday.
"Today's trade data lent further support to our view that China's economic growth has not bottomed yet and the authorities should provide more easing to stabilise the momentum," said a note from Societe Generale Cross Asset Research.
The Chinese economy slowed for the fifth straight quarter in Q1 2012, with annual growth rate easing to 8.1 percent from 8.9 percent in the previous quarter, despite measures by the government to boost the economy.
Foreign direct investment (FDI) into China continued to fall for the fifth consecutive month in March, as concerns over European sovereign debt crisis curbed investments by companies. Investment from troubled European Union declined sharply by 31.2 percent in the first quarter of 2012, while FDI inflows from the US and Japan increased by 10.1 percent and 13.2 percent respectively.
Much weaker trade data for April puts pressure on the authorities to ease monetary policy further. The People's Bank of China (PBoC) had cut the reserve ratio requirements (RRR) by 50bps in February for the second time in three months in order to increase lending capacity of the banks and boost domestic consumption.
On the positive side, a large drop in imports numbers led to sharp increase in China's trade surplus in April, which widened to $18.4 billion from $5.4 billion in March.