Japan would enhance its military presence in the disputed South China Sea, Defence Minister Tomomi Inada said. The minister announced that Tokyo would join hands with the US navy for a series of joint "training" patrols and multi-lateral exercises with regional navies.
Japan is stepping up its activities apparently in response to what it sees as Chinese aggression in the region. Although not a party claiming islands in the South China Sea, Japan is in a separate territorial dispute with China over unoccupied islands in the East China Sea.
She spoke to an audience in Washington on Thursday ahead of her first meeting with US Defence Secretary Ash Carter. The military exercises are meant to even include building the capacity of coastal nations, Inada said.
Reuters reported Inada as saying that if the world turns a blind eye when a country tries to change the rule of law, and let "rule bending" to succeed, the "consequences could become global".
In this context, she said she would side with the US in its freedom of navigation operations, which "go a long way to upholding the rules-based international maritime order". Inada added: "Japan, for its part, will increase its engagement in the South China Sea through, for example, Maritime Self-Defence Force joint training cruises with the US Navy and bilateral and multilateral exercises with regional navies."
Washington, a close ally of Tokyo, has also long-been sharing concerns about China's pursuit of extensive territorial claims and its assertive behaviour in the Asian Pacific waters. The defence minister said she was willing to hold a "constructive dialogue" with Beijing on preventing confrontations between their air and sea forces to ease regional tensions.
Responding to Inada's remarks, the US navy said in a statement that it welcomes Tokyo's keenness in boosting its military presence in the hotly contested waters. It added it would look at ways to improve the US-Japan joint efforts in contributing towards the security and stability of the region.
Japan had earlier announced it would help the Philippines and Vietnam by providing more patrol ships. To Manila, it had already committed some smaller-sized patrol ships, but earlier in September, Tokyo said it would give two large-sized ships and up to five used surveillance aircraft.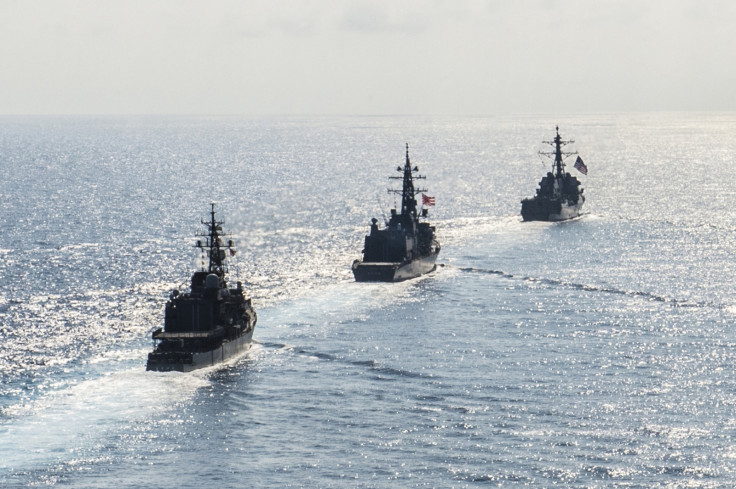 China in the meantime is trying to gain into the good books of Vietnam and the Philippines with diplomats and ministers from Beijing holding talk with the two countries that are at odds with China.
China's Vice Foreign Minister Liu Zhenmin said on 12 September that Beijing-Manila ties are at a "new turning point" and that he was hoping the Philippines could meet China "halfway and push relations back" to normalcy.
Chinese Premier Li Keqiang also said Beijing and Hanoi should set aside differences and work together to maintain peace and stability in the region.