Duterte to end war drills with US to avoid upsetting China
The Philippines president also hinted that naval patrols by his forces in the South China Sea would end soon.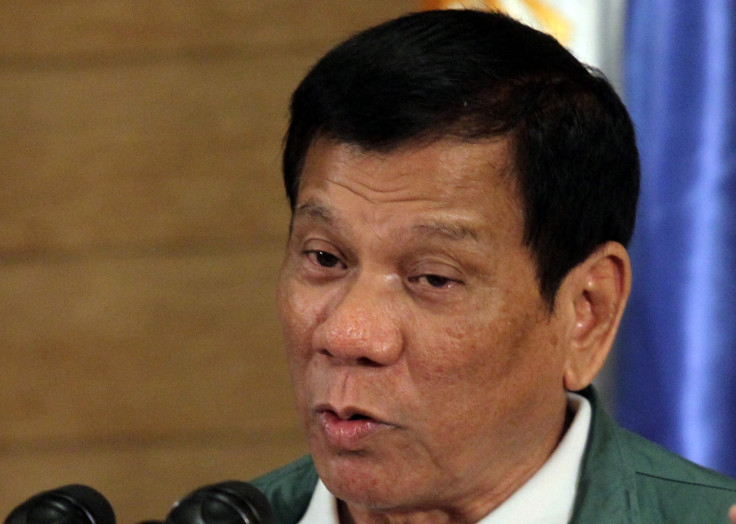 Philippines President Rodrigo Duterte has announced an end to joint military exercises with the US and said that the upcoming amphibious drills scheduled for October will be the final one. The outspoken leader noted that he does not want Manila to press ahead with any more war games with Washington as "China does not want" it.
In a hope to avoid upsetting China – with which the Philippines is locked in a maritime dispute in the South China Sea – Duterte said he seeks to improve trade ties with Beijing. He also hinted that the routine naval patrols undertaken by his forces in the South China Sea would end soon.
Speaking at a gathering of the Filipino community in the Vietnamese capital, Hanoi, Duterte said: "You [US] are scheduled to hold war games, which China does not want. I will serve notice to you now that this will be the last military exercise. Jointly, Philippines [and] the US? Last one."
If the president plans are carried out, it would mark a radical shift in the alliance between the two countries. In less than a week, up to 2,000 American and Filipino soldiers will begin their annual joint naval exercises, known as the Philippines Amphibious Landing Exercise (Philblex) in multiple locations. This is the first joint exercise with the US, since Duterte took over as president.
However, he insisted the military treaty with the US – the pact which was recently updated to extend the stay of American soldiers in the country – would remain in place. He said: "I will maintain the military alliance, the RP-US pact which our countries signed in the early 50s. But I will establish new alliances for trade and commerce."
Duterte's comments have taken authorities in Philippines by surprise as reports suggest they did not know how to react. The country's national security advisor Hermogenes Esperson Jr told reporters: "You just heard the president. I cannot clarify. The way I understand it, it's the last for the year. We will clarify." Others maintained that they are yet to get a clear picture of the announcement.
© Copyright IBTimes 2023. All rights reserved.