China warns soldiers against using taxi apps from mobile phones for security reasons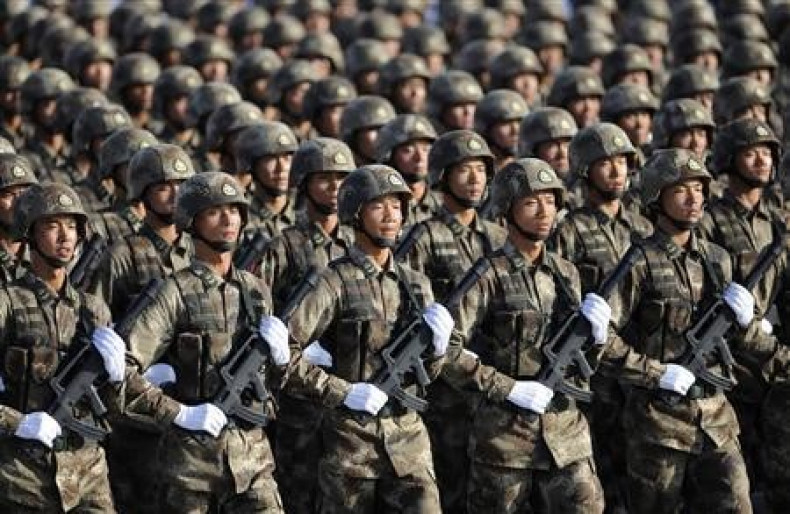 China's People's Liberation Army has warned its soldiers against using mobile apps to hail a taxi on fears that it could be a security risk. It says the programmes' GPS location detection services could 'leak military secrets.'
The warning came in a report on 15 February in the army's official newspaper. It warned that although using the apps was convenient to hail a taxi, the GPS location detection programme is automatically activated thereby exposing the caller's location and personal information.
South China Morning Post said the PLA is now drafting a list of rules on the use and management of smartphones that are expected to restrict the soldiers' use of these apps to certain locations and times. Seven venues are specifically off limits on the use of such apps.
They include the artillery testing ranges, conference rooms and offices, according to the PLA's newspaper. Seminars will also be held to educate soldiers on how to prevent them from inadvertently leaking sensitive and classified information while using their smartphones.
The issue came to light when a solider, identified as Xiao Zhou hailed a taxi from an undisclosed brigade based in Liaoning province on 30 January, using an app installed on his phone, the PLA Daily said. As the taxi waited outside the barracks for Xiao Zhou, another solider on duty at the barracks' entrance questioned the driver.
He found out that the taxi driver's phone not only displayed Xiao Zhou's name and phone number but also the barracks' precise location. The report did not say which mobile app was used on Xiao Zhou's phone.
However, in China, Didi Kuaidi is the main taxi app on the mainland, followed by Uber China. All members of Xiao Zhou's brigade have now signed letters of guarantees promising not to use the apps.