China warns Taiwan on independence after Tsai Ing-wen poll win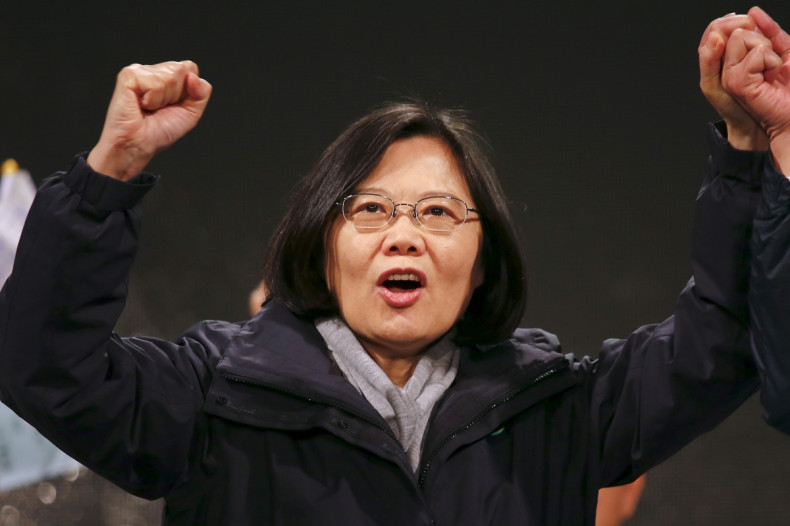 China has warned Taiwan to abandon its efforts towards independence after the pro-democracy party led by Tsai Ing-wen secured a landslide victory. Insisting that the Taiwan elections are an "internal matter" for China, Beijing reiterated its "rock-solid" commitment to its territorial sovereignty.
Following the decisive win of Taiwan's Democratic Progressive Party (DPP) allowing Tsai to become the first female president of the country, Beijing has been cautious in expressing its concerns over Taiwan, which China views as its own territory.
China, which has still not ruled out military intervention against Taiwan in case it attempts to declare independence, said Taipei should give up its "hallucinations" about declaring independence.
On Tsai's decisive victory in both parliamentary and presidential elections, China's cabinet body, the Taiwan Affairs Office, said: "Our will is as strong as a rock, our attitude unswerving on the principal matter of safeguarding national sovereignty and territorial integrity."
China's foreign ministry released a short statement separately following the election results which reads: "The Taiwan issue is an internal matter for China. There is only one China in the world, the mainland and Taiwan both belong to one China and China's sovereignty and territorial integrity will not brook being broken up. The results of the Taiwan region election do not change this basic fact and the consensus of the international community."
Tsai's DPP secured 56.1% of the vote bringing an end to the eight-year rule of the pro-China Kuomintang KMT. The nationalist party's presidential candidate Eric Chu conceded defeat and congratulated Tsai.
Concerned over the country's sluggish economy, Taiwanese have been clamouring for greater independence from Beijing. This was reflected in the recent elections.
Nevertheless, the newly-elected Tsai said she will be keen on maintaining peace with China and emphasised that both sides have equal responsibility on bilateral matters. She told a press conference after the election results: "Our democratic way of life is forever the resolve of Taiwan's 23 million people."
Still, shortly after that, in her address she said both sides "have a responsibility to do their utmost to find mutually acceptable ways to interact ... and ensure no provocation and no surprises".