China is now going on a charm offensive to woo Asian countries to jump on board its trade pact, which it believes is a more practical and better alternative than the US-backed Trans-Pacific Partnership (TPP), which seems to be headed for troubled waters with President-elect Donald Trump in charge.
Tan Jian, a senior Chinese delegate attending the Asia-Pacific Economic Cooperation (APEC) summit in Lima, Peru, said that a good trade deal is not about whether its standards are high or not, but whether it is workable for member countries.
Tan, the deputy director-general of international economic relations at China's foreign ministry, said the China-backed Regional Comprehensive Economic Partnership (RCEP) would be a better choice than the US-led TPP — a key pillar of the Obama administration's "Pivot to Asia" strategy.
Trump is widely anticipated to withdraw from this strategy when he takes office in January 2017, having previously described the TPP as a "continuing rape of our country," during his campaign trail.
In addition, the RCEP would be a better choice to promote Asia-Pacific integration than the TTP, Tan told reporters on the sidelines of the two-day APEC summit.
"Because if the standard is too high, developing countries will have difficulties to meet ... so you cannot say that the higher, the better," he said.
He added that the ideal trade deal "should be good for developing countries to be able to trade. That's my criteria ... I don't think a high standard is necessarily good."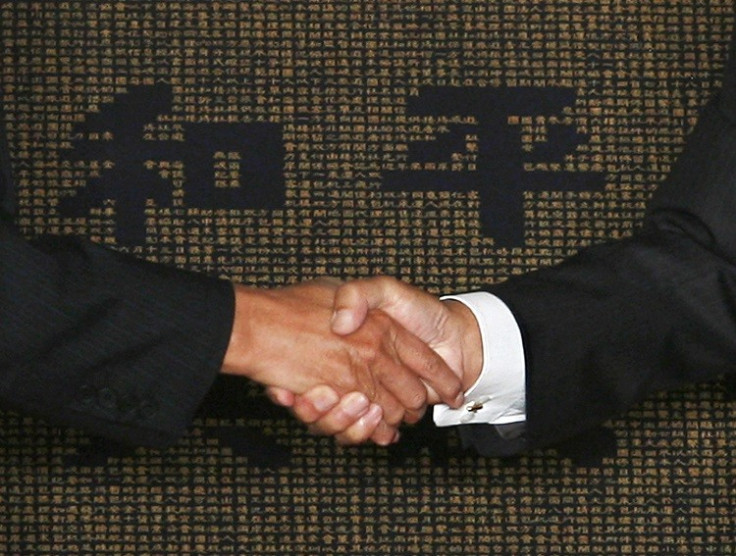 The South China Morning Post reported that the TPP "represented the Obama administration's efforts to bring international trade rules to the next level by setting stricter requirements on labour rights, a level playing field between state-owned enterprises and private firms and the free flow of information and data across borders, areas that China was likely to prove unwilling to meet."
Countries that are keen to sign up to the TPP include Japan, Singapore, Malaysia, Vietnam, Australia and Peru. China is not one of the countries involved in the TPP.
The newspaper said that unlike the TPP, China's RCEP is not about "setting up ambitious new free trade rules, but extending existing agreements to cover the 10-member Asean regional bloc, plus China, Japan, South Korea, Australia, New Zealand and India.
It noted that RCEP is already starting to gain ground after it has become increasingly clear that the Trump administration will not be endorsing the TPP.
So far, Peru has said it has started talks to join RCEP last week ,while Chile has also confirmed that it is interested in joining. Japan, a keen party to the TPP, has now said that it will ramp up efforts to start talks on joining RCEP.
On TPP and RCEP, Tan said China was open to any free trade agreement as long as it was "open, transparent and inclusive" and not "politicised".
"I think when you have discussions about the economy, but if you begin to talk about security value or strategic value during trade deal negotiations, I don't think that's an appropriate way," Tan said.