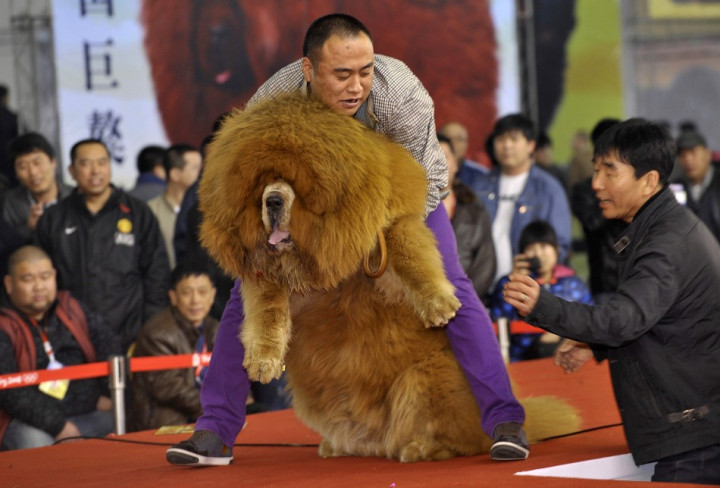 A zoo in China is being investigated after allegedly charging customers to see dogs, rats and foxes passed off as exotic animals.
The zoo in Luohe City in Henan province has been inundated with complaints after visitors who had paid to see lions, wolves, leopards and snakes saw much more common animals in cages.
According to Orient Today, adults were charged 14 yuan (£1.50) for a ticket. The biggest con, said complainants, was a giant mastiff dog the zoo claimed was a lion.
One woman said: "The zoo is absolutely cheating us. They are trying to disguise the dogs as lions. To use a dog to impersonate a lion is an insult to tourists."
She explained that she had taken her son to the zoo to teach him about wolves but the wolves in the cages were just ordinary dogs. The exotic howling he had been promised was nothing more than barking and yapping.
According to the Dahe Daily newspaper, zoo management claimed that foxes were actually leopards. Two large rats were in display cases labelled "Snakes".
A zoo worker said the lions had been sent to another zoo to mate, while another worker said that the dogs had been raised with wolves so were worth putting on display.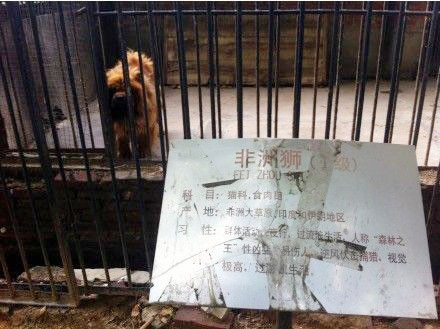 "The wolves are there," zoo management claimed. "But the wolf is somewhere else in the pen and the dog is a pet. The African lions will be back. They went to another zoo to breed."
Businessman Yu Hua, who is involved with running the zoo, said it earned only about 100,000 yuan a year - barely enough to cover costs.
Government inspectors will examine the zoo. China's Ministry of Housing and Urban Rural Development banned private zoos in 2010, saying they should only operate on a non-profit basis, but penalties were never specified.
READ: China's Barking Mad Dog-Lion Zoo to Reopen with 'Correct Signs'