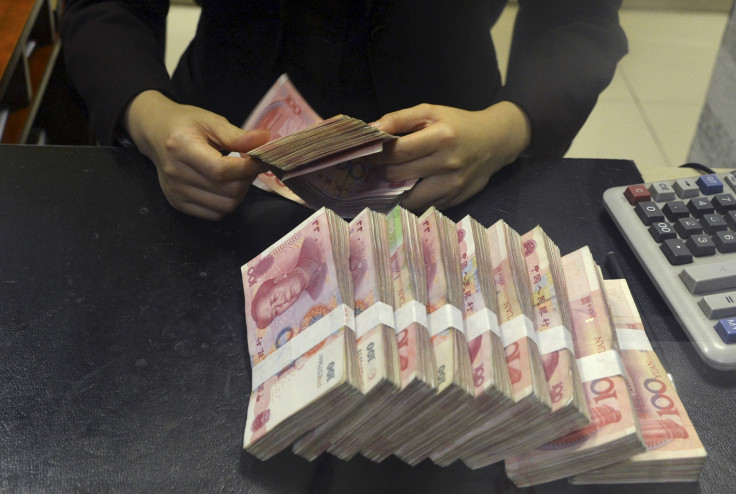 China's economy expanded 6.8% year-on-year in the fourth quarter, faster than the 6.7% growth in the previous three months, official figures have revealed.
This represents the first quarter in which China's gross domestic product has increased at a brisker pace in two years.
Analysts had expected the world's second-largest economy to expand 6.7% in the October to December period.
For 2016 as a whole, the economy grew by 6.7% – falling within Beijing's growth target of 6.5% to 7%, but the slowest rate of increase recorded in 26 years.
China's National Bureau of Statistics said the economy had achieved "moderate yet steady and sound development" in the 2016 calendar year.
Growth in the fourth quarter was driven by consumer spending and a property boom fuelled by record bank lending.
Property investment surged 11% year-on-year in December following a 5.7% increase in the previous month.
Other data released by the statistics agency painted a mixed picture of the economy, with industrial production and fixed asset investment both falling short of expectations.
Factory output was up 6% from a year earlier in December, below forecasts for an increase of 6.1%, while fixed asset investment grew 8.1% in 2016 against expectations for an 8.3% increase.
Meanwhile, retail sales increased by 10.9% in December – a slight improvement on the preceding month.
The Reuters news agency reported earlier this week that China will set a lower growth target of 6.5% for 2017.
The proposed target was reportedly endorsed by the country's leadership at a closed-door economic conference in December.
"The target will be around 6.5%, which indicates that slightly slower growth is acceptable," a source with knowledge of the meeting told Reuters.
Another source said: "They've put more emphasis on controlling risks, and monetary policy could be a bit tighter.
"They are keen to keep economic growth stable before the 19th party congress."