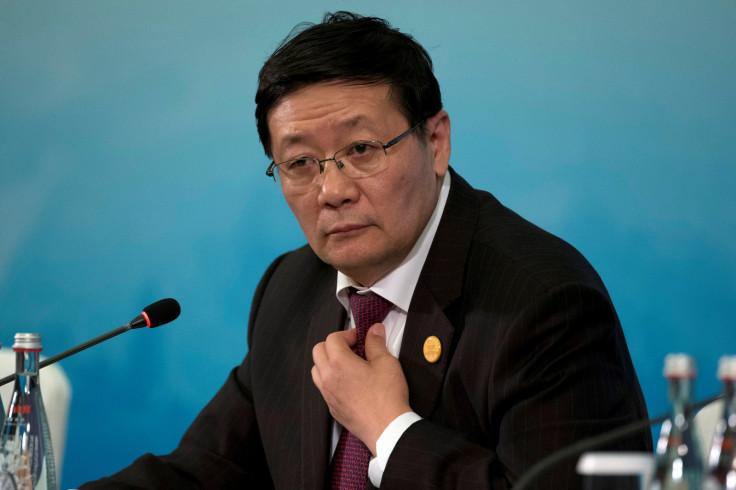 China has appointed a new finance minister and security chief in a surprise reshuffle amid increasing economic slowdown. Lou Jiwei, one of China's most outspoken reformists, was replaced by Xiao Jie, a former tax chief.
Lou, 65, who took over as finance minister in March 2013, had overseen a stock market boom but it did not last long. Though it is the customary age for Chinese officials to retire, it appears Lou, who is expected to become the chief of China's national pension fund, was replaced abruptly as the matter was not mentioned in previous crucial committee meetings.
Lou's replacement was announced by the Standing Committee of the National People's Congress – the inner sanctum of power when it comes to ministerial appointments – on Monday, 7 October. China's official news agency Xinhua has not given any specific reason for Lou's exit or about his future role. The veteran has been replaced amid mounting concerns over rising debt. His successor would be expected to handle fiscal stimulus in the world's second-largest economy.
Lou has been one of the well-known faces in the Chinese economy and has been credited with tackling some of the difficult reforms along with Zhou Xiaochuan, governor of the People's Bank of China, who has been in office since December 2002.
"Lou Jiwei's abrupt ouster sends a strong signal that any prospects of even limited market-oriented economic reforms are falling prey to President Xi's focus on consolidating his power," Eswar Prasad, a professor at New York's Cornell University and the former China head of the International Monetary Fund, told The Wall Street Journal.
However, others see this as a routine ministerial-level reshuffle since Lou, who turns 66 in December, has attained the retirement age. "It's normal for cadres at ministerial level to step down at his age. The party is making personnel adjustments ahead of congress [which is set to take place in 2017], Qiao Mu, who is with Beijing University, was cited as saying by the Financial Times.
In another high-profile replacement, Minister of State Security Geng Huichang has been removed and the communist government named Chen Wenqing as his successor. Chen will also be the new head of civil affairs.