China's state-run TV station criticised for not showing Taiwan in country's map
The channel apologises for slip-up during a talent show for foreigners.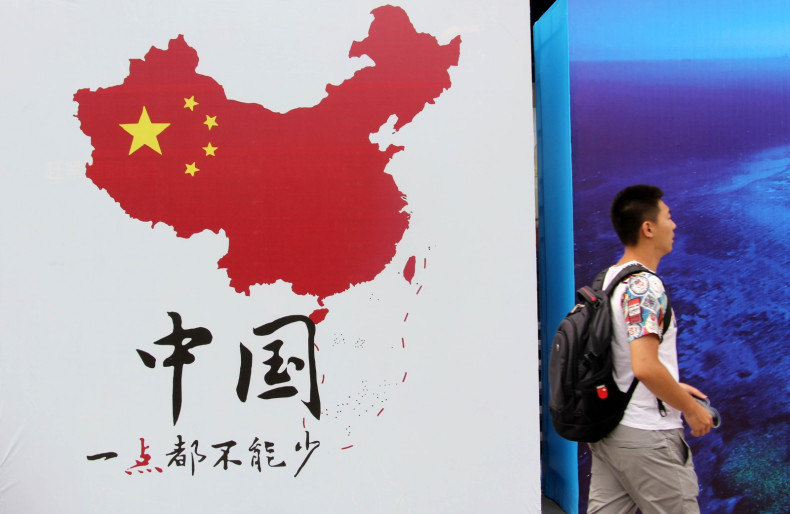 A Chinese television station has drawn severe criticism from authorities after its talent show failed to include Taiwan in the country's map. The channel had to issue an apology as Beijing considers Taiwan an inalienable part of China.
Taiwan's status is the most sensitive political issue for China and Beijing has said that it would not hesitate to use force to bring Taipei under its control. But China is said to be particular that all maps in the country show that self-ruled Taiwan is one of China's provinces.
On Hunan Television, a talent show for foreigners learning Chinese showed a map in its background where only mainland China was coloured in red while was Taiwan left white, according to a Reuters report.
The state-run television station, in a statement on its official microblog, said it was sorry and blamed an outside contract for the slip-up, while admitting that its own internal team failed to spot it before it was broadcast on Sunday (9 October).
"We feel a deep sense of dereliction of duty at the 'problem map' incident and feel deeply pained," the statement said. Without giving any details, the station said it has punished those responsible for the mistake.
Hunan added that all employees of the television station firmly believe that Taiwan is an integral part of China.
Relations between China and Taiwan are reported to have been shaky since Tsai Ing-wen's pro-Democratic Progressive Party won the election in January. Beijing is believed to have reservations regarding Tsai and her party, although she has pledged to maintain peace with China.
But Beijing has been wary that she would push for the island's formal freedom from the largest economy in Asia, especially since she failed to mention the "one-China" policy during her inaugural speech in May. This even resulted in China cutting its cross-Taiwan Strait contact and communication mechanism with Taipei earlier in June.
Under a consensus arrived at in 1992, the two countries agreed that there is only one China, although China and Taiwan are free to work differently.
However, on Monday (10 October), the first female president of Taiwan, said her island nation will not bow to any pressure from China, asking Beijing to instead recognise her government's existence and engage with it in talks.