South Korea threatens to use firearms on illegal Chinese fishing boats as coast guard vessel capsizes
Seoul summons Chinese envoy to protest against the incident.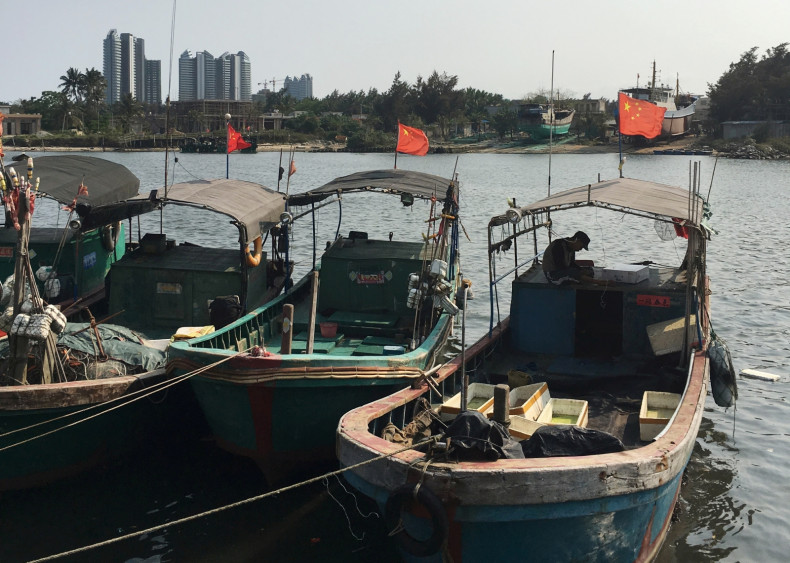 South Korea has threatened to use firearms against Chinese boats fishing illegally in the waters that Seoul considers its territory. It summoned China's ambassador on Tuesday (11 October) to protest against what it said was a deliberate attempt by a Chinese fishing vessel to sink a South Korean coast guard patrol boat.
The South's Ministry of Public Safety and Security, which manages the coast guard, said that it had launched an operation to crack down on illegal fishing activities of alleged Chinese fishermen off the Korean peninsula last week after the incident. No one was injured in the mishap.
According to South Korean's coast guard, the Chinese vessel took off from the scene and returned to its home port. Following the incident, the ministry said that it would allow its coast guard to use firearms, including handguns and onboard cannons, against illegal fishing boats if it feels threatened.
"We will actively respond to Chinese fishing boats that obstruct justice by using all possible means if needed such as directly hitting and gaining control of those Chinese fishing boats as well as firing common weapons," Reuters cited Lee Choon-jae, deputy chief of South Korea's coast guard, as saying.
The two countries are said to be at dispute over the illegal fishing industry, as South Korean patrol boats chase away Chinese vessels and at times even engage in violent confrontations.
In a recent incident, three Chinese fishermen were reportedly killed after South Korean coast guard personnel reportedly hurled flash grenades on a Chinese fishing boat after it failed to stop. The boat was suspected to be fishing illegally about 70km (45 miles) from an island off South Korea's southwestern coast.
Qiu Guohong, China's ambassador to South Korea, who arrived at the South Korean foreign ministry, did not comment on the issue.
According to Cho June-hyuck, spokesman for the ministry, a South Korean deputy foreign minister told Qiu that the incident was "a challenge to public power".