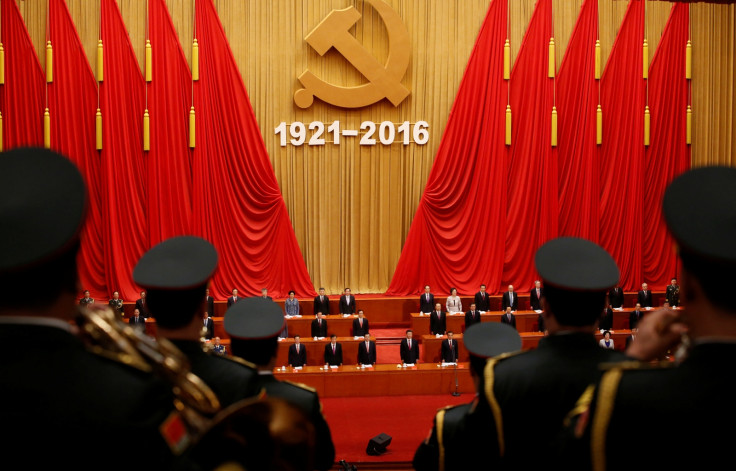 As China celebrates its Communist Party's 95th anniversary on 1 July, its President Xi Jinping said corruption within the party is posing a bigger threat, and called on its members to adopt Marxism and its ideologies. A grand ceremony is being held in Beijing at the Great Hall of the People. He reiterated that history had chosen the Communist Party to rule the country.
In a lengthy televised speech, which heavily focused on the party's principles and theories, Xi stated how important Marxism is to his party's identity. "Marxism must be the fundamental, guiding principle, or the party would lose its soul and direction," the Associated Press reported him as telling the audience gathered for the celebration.
He said the party will not be home to any corrupt elements and urged the Chinese people to not give up on their "zero tolerance attitude" and to "investigate all cases and punish those who are corrupt".
Xi warned the foreign countries against any threats to the country's security, saying it would never let go of its core interest, sovereignty or development plan, Reuters reported. Although he did not directly refer to the South China Sea, it was obvious that his statements were aimed at countries that have overlapping claims on the waters.
The Philippines' complaint to the international tribunal at The Hague has left China enraged. Despite criticism from the West, Beijing said it would neither take part in the hearing nor abide by the court's judgment which is scheduled for 12 July.
In addition to the existing worries, Beijing is wary of the happenings in Taiwan since the new leader Tsai Ing-wen took charge as president in May. Tsai's party has always favoured independence from China. However, Tsai vowed to maintain peace with China.
"We will resolutely oppose Taiwan independence splitist forces. The 1.3 billion of China and the entire Chinese race will never agree to any person, at any time, using any method to carry out activities to split the country," Xi said without directing it at Tsai or her party.