China's Communist Youth League release rap video telling foreigners 'truth' about country
The rap video touches on issues such as pollution, corrupt politicians, security and even Taiwan.
The Communist Youth League has released a rap video telling foreigners "the truth" about China. The video has been shared nearly 45,000 times since it was posted to Weibo on 28 June and aims to "restore the impression" the foreign media has created about the country.
Entitled "This is China", the English-language rap video emphasises that Chinese people are aware of the problems that they have, but that they still "love the country" and are proud of their rich culture, aspiring people, and progress in scientific research.
Wang Zixin from CD Rev, a rap group who collaborated with the Youth League on the video, told Sixth Tone: "This is a song for Westerners to understand China. We want Westerners to know that Chinese know our problems and we are trying to make a change."
The opening lines of the song state: "First things first, we all know China is a developing country, it has large population, and it is really hard to manage. It's really painful to point out the problems as they are too much for us to even think about mention."
While the rap video does touch on issues such as pollution and corrupt politicians, it goes on to boast of the country's achievements. Commending their progress on technology, security and even gun laws, the rapper states that "the power of Chinese people" is becoming more evident across the globe.
The rap also addresses the issue of Taiwan, which China considers to be a breakaway province that will eventually be united with the mainland once again. While the international community have criticised China's stance on this, the Youth League clarifies their stance in the video.
The song states: "You are probably also confused about the situation of Taiwan as you don't know the relationship between it and mainland. Actually, for normal citizens, we just want us to be united as one because we think we are from one family, the same."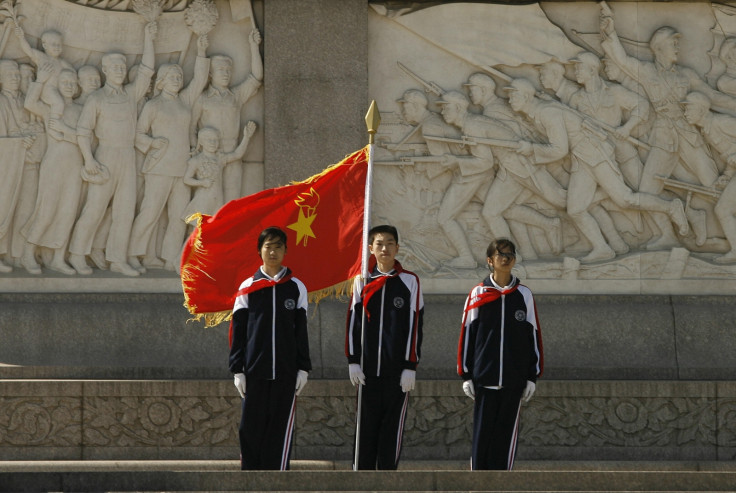 © Copyright IBTimes 2023. All rights reserved.