China's Xi Meets Fidel Castro and Praises Socialist Bond with Cuba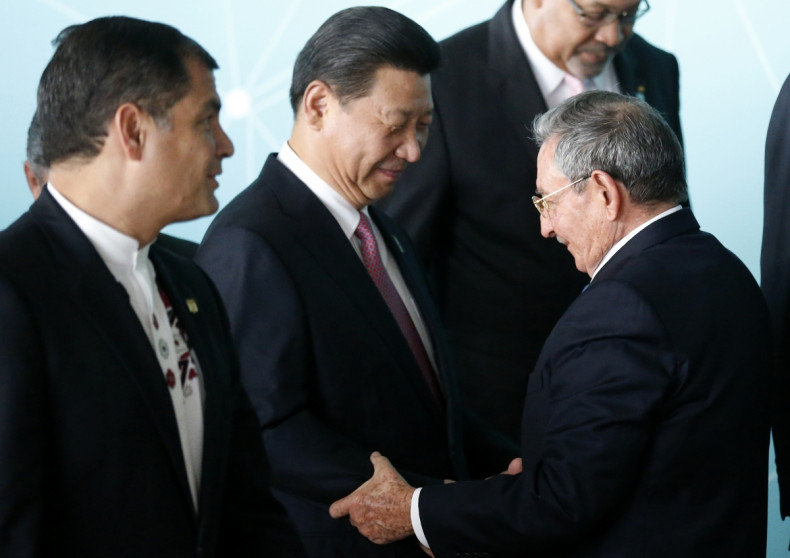 China's President Xi Jinping hailed the socialist ties between China and Cuba on the first day of his visit to the Caribbean island.
Xi received a warm welcome as a military guard of honour greeted him at the Palace of the Revolution. He later met with Cuba's long-time revolutionary leader Fidel Castro, according to reports in Xinhua news agency.
The pair discussed bilateral ties, the international situation and other issues of common concern during the meeting, Xinhua reported.
Cuban President Raul Castro said ties with China are "at their best in history" while Xi heralded the unique partnership between the allies.
"I feel that as socialist countries, China and Cuba are intimately united to fight for the same missions, ideals and goals. Currently, China has played the bugle to begin to dig deeply in our reforms, while Cuba is in the process of updating its economic model," Xi said.
"Both countries stand before historic, magnificent and arduous missions. China is full of confidence regarding the future development of relations between our country and Cuba and we will always be good friends, partners and brothers of Cuba and we will work together to bring relations between China and Cuba to new heights," he added.
China's generous trade credits have cemented its positon as Havana's largest creditor while the only country to conduct more trade with Cuba is Venezuela.
Havana is hoping a range of economic agreements can be reached on the trip as it seeks to draw in foreign investment to boost its sanctions-battered economy.
President Castro is also keen to seal trade deals as Cuba moves away from a strict socialist model towards a reformed economy. Bilateral trade between China and Cuba reached $1.4bn in 2013.
For Xi, Cuba is the last stop on a four-country tour of Latin America which have included visits to Venezuela, Argentina and Brazil.