Chinese Children Take Insects as Pets in Bio-risk Trend
Chinese Customs officials report upsurge in intercepted parcels containing ants, cockroaches and other creepie-crawlies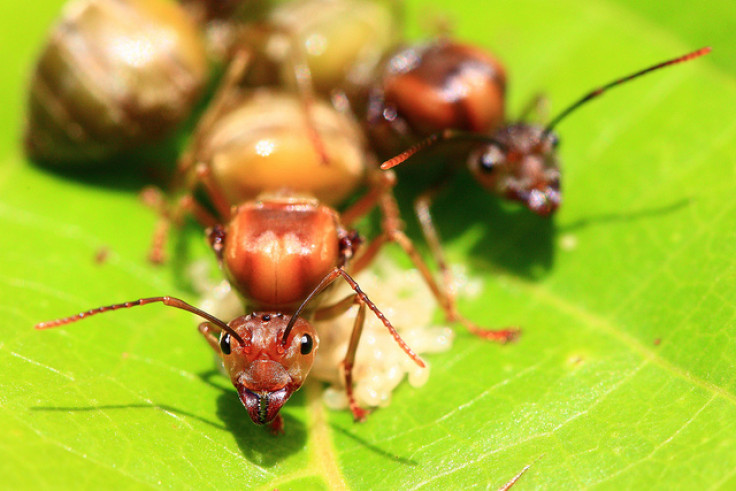 Chinese authorities have reported a bizarre trend in pets, with children wanting to keep ants and other exotic insects.
Exotic insects are becoming the height of fashion for young people in China as e-commerce has made it easier for people to import them.
A Customs official in Nanning in south China's Guangxi Zhuang Autonomous Region told Xinhua that officers had uncovered a parcel sent from overseas which contained 50 giant German ants, each kept separately in test tubes.
It was addressed to a local person who ran an online pet shop.
It was the second time giant ants had been discovered inside parcels in Nanning, the official said. The ants had been delivered through the regular post and were still alive after two months in the system.
An investigation revealed that the ants had been purchased as pets for domestic customers, most of whom were young.
Chinese regulations bar the import of giant ants as a potentially invasive species but quarantine officials said there appeared to be a trend among the young to collect exotic insects.
"Young people feel that these special pets are unique, making them distinctive among their peers who keep regular pets like cats and dogs," said Li Jian, a former pet shop owner in Nanning.
Officials found thousands of animals, including tarantulas, frogs and lizards, could be purchased online, as well as their food – cockroach larvae.
According to Li, insects were increasingly popular because they were easy to take care of and obviously did not not require cleaning, grooming or veterinary attention.
Zhang Xiao, deputy director of the animal and plant quarantine service with the Guangxi Entry-Exit Inspection and Quarantine Bureau, told China Radio International: "Without predators, many of these species could possibly reproduce on a large scale, threatening local species and causing damage to humans and domestic animals."
He said that of the confiscated imports in 2013, 52 were living animals that could pose a health risk or environmental threat.
© Copyright IBTimes 2023. All rights reserved.