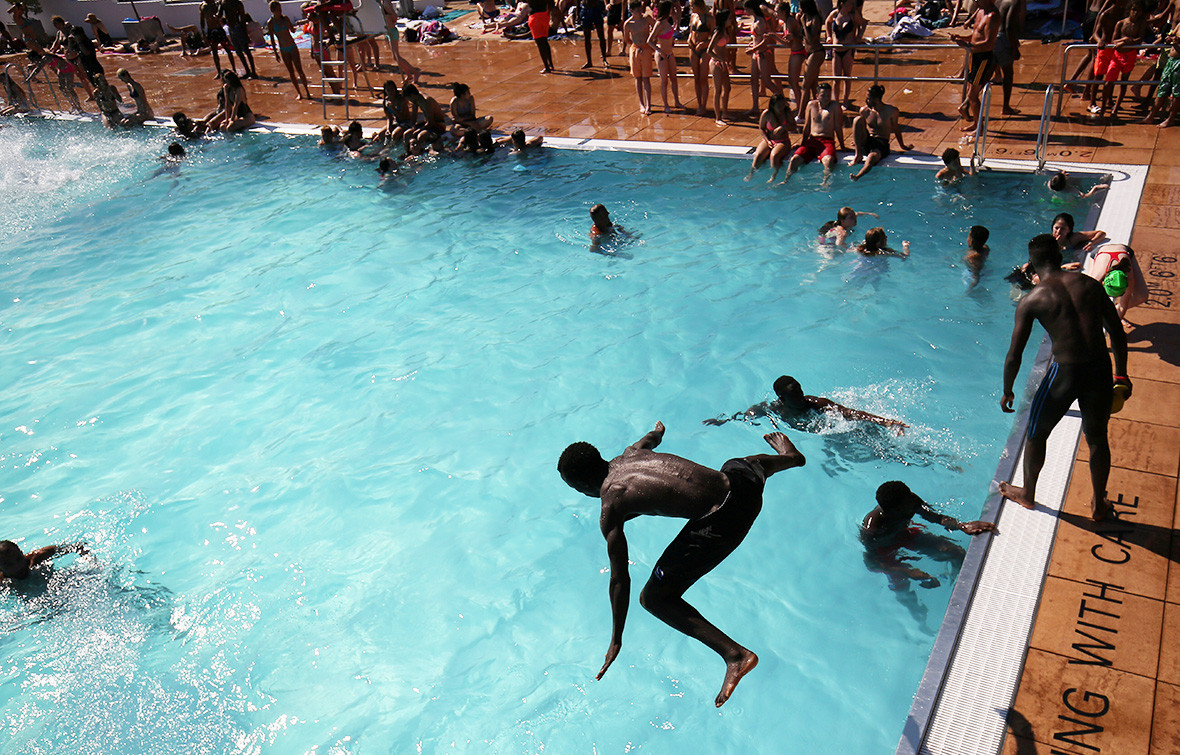 The UK is experiencing a mini-heatwave, with temperatures reaching up to 34C in certain areas of the country on Tuesday (19 July 2016) – the hottest day of year so far. The Met Office issued a Level 3 'heat health' warning, but despite such weather advice, the people of Britain seemed to be making the most of it. Sunscreen was slapped on, parks were packed, lunch breaks became longer and a beer after work became almost a necessity.
People ate ice-cream in St James' Park in London, Blackpool saw hundreds bask on the sunny beach and people were seen jumping into the sea from a pier in Portsmouth.
Public Health England (PHE) issued warnings about the risks of hot weather. "Now the heatwave has arrived, people will likely be out and about more enjoying the summer sun' Dr Angie Bone of PHE said. 'But it's important to remember that there are some people whose health suffers in hot weather. Older people, those with underlying health conditions and young children may all feel the ill-effects of heat over the coming days.'
Due to the hot weather, Great Western Railway imposed speed restrictions at various locations between London Paddington and Reading to help prevent damage to the lines.
Transport for London, meanwhile, handed out free bottles of water at train and Tube stations so commuters are able to stay cool and hydrated while travelling in the high temperatures, which are expected to continue on Wednesday (20 July 2016).
IBTimes UK takes a look at how areas of the UK enjoyed the sunshine: