A Chinese man, charged with the murder of a two-year-old girl, has asked for the death penalty.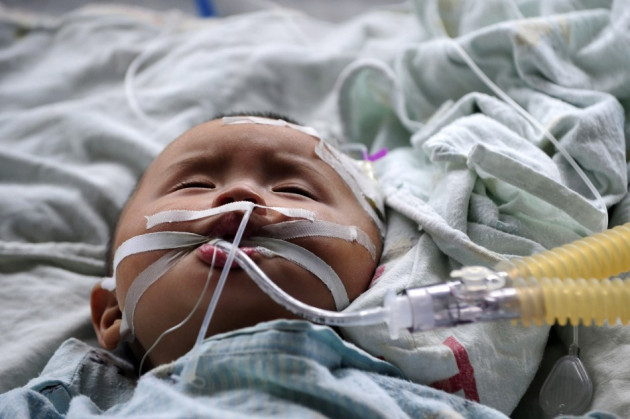 Han Lei and two of his friends got into an argument with the mother of the victim at a bus stop in Daxing district, on 23 July. The baby was in a stroller at the time and the argument was over parking space near a bus stop. The argument soon became physical with Han beating the mother.
Han, 39, then reached into the stroller, grabbed the baby and slammed her against the concrete. He fled the scene with his friends. The baby is believed to have died of her injuries.
During interrogation, Han reportedly told prosecutors: "It has been particularly painful these past 20-some days, I really don't want to live anymore."
"Even now I can't explain what happened, nor do I want to explain anything. I would never [intentionally] kill a child. To have caused such a tragedy to a child, and though it was a spur-of-moment thing, a combination of many different reasons, you must sentence me to death, I really don't want to live. Over the past 20-some days, I've been especially pained, and I truly don't want to live anymore," he added.
"I kept thinking about how much strength I had used, and just whether the child was in danger [of death]. I kept thinking about these things," Han concluded.
Meanwhile, Li Ming, who drove the car Han Lei escaped in, is being prosecuted for harbouring a criminal. Li says: "As soon as I saw there was a stroller in the parking spot, I thought to myself that I mustn't hit it."
However, in the short time it took Li to park his car, he says Han had already begun arguing with the woman, adding, "when I looked again, they had already came to blows".
This is not the first time Han Lei has come to the attention of police in China. According to Business Insider, he was sentenced to life in prison in 1996 for stealing a car worth roughly $67,000. He was released last year after the sentence was commuted.
Baby Bashing in China
Meanwhile, in a similar incident, an off-duty policeman reportedly injured a seven-month-old baby girl by throwing her body to the ground. The child suffered multiple skull fractures. The incident took place in Linzhou City in Henan province.
The policeman, identified as Guo Zengxi, was reportedly drunk at the time. Investigations into the incident are still taking place but city officials say "no leniency will be shown" if Guo is found guilty.