Jackson Martinez has long been touted as one of the most sought-after strikers in Europe. The 29-year-old forward was prolific during his three-year spell at Porto, where his goalscoring efforts led to a big-money move from Portugal to Atletico Madrid in the summer of 2015.
And while, in truth, the Colombian has subsequently endured a difficult spell in the Spanish capital, scoring just three goals in 22 appearances for the club, he has remained a much-wanted player among Europe's elite. So how is it, then, that Martinez has ended up signing for the little-known Chinese club Guangzhou Evergrande?
Well, in simple terms, it's because the Super League side have broken the Asian transfer record by spending £31m ($45.3m) on the player. But the move is also symptomatic of a broader trend within the world game, which has seen an increasing number of European-based players making the switch to China during the peak years of their careers.
Chelsea midfielder Ramires, 28, made the move during the January transfer window, for example, while the likes of Yaya Toure, Alex Teixeira and Wayne Rooney have all been linked to Chinese clubs in recent months.
What is the sudden appeal of playing in China?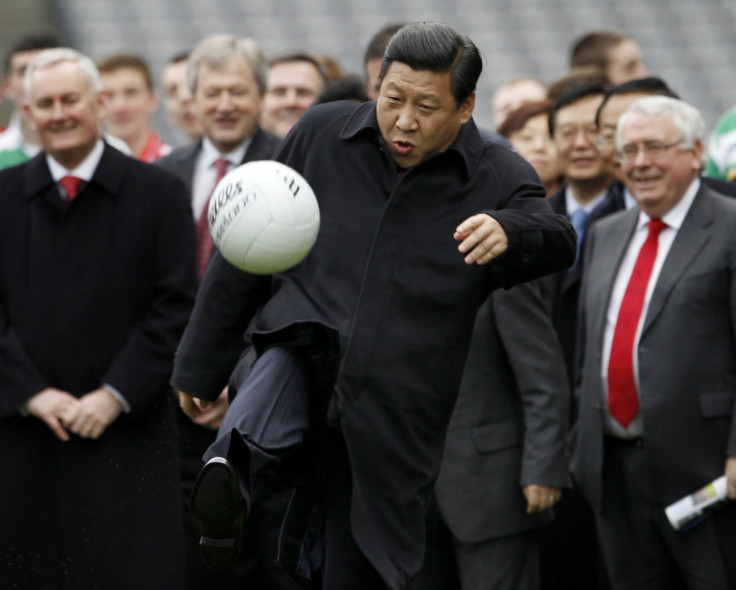 Central to China's ever-increasing attraction among footballers is an ambitious, government-backed plan. "China's president Xi Jinping announced a goal to create a domestic sport economy worth $850bn by 2025. At the heart of this goal and the accompanying plan is the aim of hosting and winning the World Cup," Simon Chadwick, Class of 92 Professor at Salford University in Manchester, explained to IBTimes UK.
"Xi believes this is important for China's status in the world. Hence, very quickly, state funding is being directed towards football while entrepreneurs know they must spend in order to be seen as supporting the state's goals. The system of football in China is, therefore, currently awash with cash."
With this, however, comes the all-important question of whether the current approach is sustainable in the longer term. "Football is a financial black hole in China for the most part, sucking in money and resources and offering no return in terms of profit," Cameron Wilson, the founding editor of Wild East Football, told IBTimes UK.
"However, big business makes political capital out of their support for football. It's been this way even before Xi Jinping took over. Will it be sustained? Who knows. Long term, there is no successful football league in the world which works on this financial model and it certainly doesn't appear to be sustainable. Big businesses are never philanthropic."
What does China have to offer big-name players...
... besides money, you ask? Well, of course there's no escaping the reality that players are drawn to the eye-watering sums of cash on offer.
But as Chadwick explains, there's much more to this rising trend than the lure of lucrative contracts. "The standard of Chinese football is rising – the state and the clubs are committed to this. Hence, there are already managers such as Luiz Felipe Scolari and Sven Goran-Eriksson working there," he said. "Moreover, China's tier one cities are modern, urbanised and exciting places to be, just like Barcelona, Milan, Manchester and so on."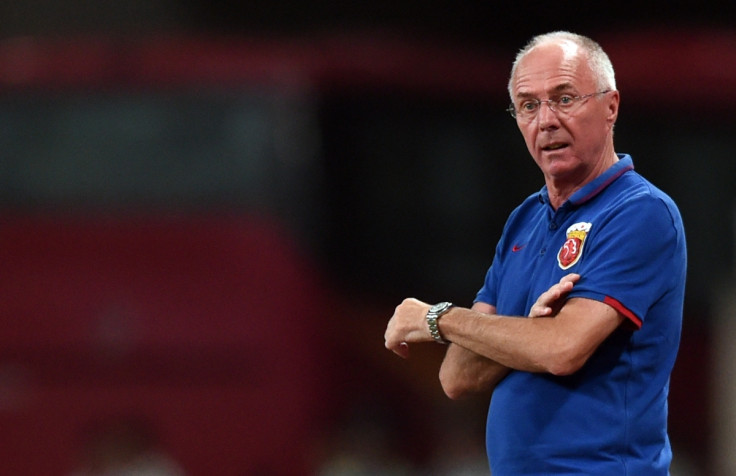 What is the potential for Chinese football?
For European clubs, China is often looked upon as an untapped commercial market. Sure, the likes of Manchester United and Liverpool are already hugely popular in Asia, yet the Premier League naturally feels there is room for so much more growth.
This viewpoint is incredibly one-eyed, though. After all, why can't Chinese clubs make use of the country's burgeoning economy and enormous population to grow their own brands?
"The potential for football is massive and it always has been – this is why the league made it through some very troubled times when corruption and a lack of professionalism almost destroyed the league here around 10 years ago," Wilson said.
"There's always been this light at the end of the tunnel and every company wants to get into Chinese football before it really explodes, so for the most part there's always been investment of some kind in the hope it would pay off later. Its explosion is inevitable but it's hard to say when we might see a Chinese league which functions like a top league in Europe on and off the pitch."
What does the future hold?
In recent weeks, the Chinese Super League has welcomed the likes of Martinez and Ramires to its ranks, giving further credence to the competition's global reputation. And yet there remain lingering doubts about the sustainability of the league.
But Chadwick thinks one head-turning transfer could change that perception forever. "Martinez and Ramires are important, breakthrough signings," he said. "However, I think a major European signing is needed if China is to stake its claim to be taken seriously. Once such a signing is made, I think it would be a defining statement of intent and positioning by Chinese football."