State-of-the-art offices for Chinese game developer NetDragon Websoft is shaped like Star Trek's USS Enterprise.
The company's founder Liu Dejian has spent around 600 million yuan (£100m) constructing the 260-metre sci-fi building.
The company made sure they had permission to build in the likeness of the starship by contacting the TV show's rights holder CBS to get permission to build.
"That was their first time dealing with [an] issue like this and at first they thought that it was a joke," NetDragon told The Wall Street Journal.
"They realised somebody in China actually did want to work out a building modelled on the USS Enterprise only after we sent the relevant legal documents."
Work began in 210 on the building, inspired by the USS Enterprise NCC-1701-E, which appeared in three Star Trek movies in the late 1990s and 2000s in the city of Changle in China's Fujian province and finished in October 2014.
The building features 30-foot metal slides between levels, and automatic sliding gates. Inside the giant spaceship is a life-sized Tyrannosaurus rex skeleton replica, modelled after a specimen discovered in South Dakota in 1987.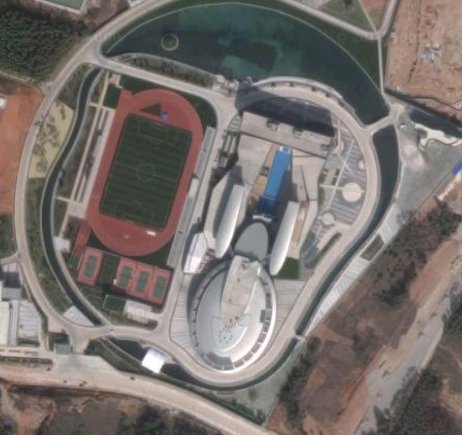 Chinese Internet users were enthusiastic, although Eastern audiences often confuse Star Trek and Star Wars as the former film has never been as popular there.
"Working inside of a spaceship would be so cool," said one user on China's Weibo social-media platform.
"Unlike the other Chinese nouveau riche, somebody actually pays attention to copyrights," said another Weibo user.
43-year-old Liu Dejian is China's 320<sup>th richest person, according to Forbes, with his family worth a reputed £390 million fortune.