Chinese Woman Shares Home with 100,000 Cockroaches: 'They're Like My Children'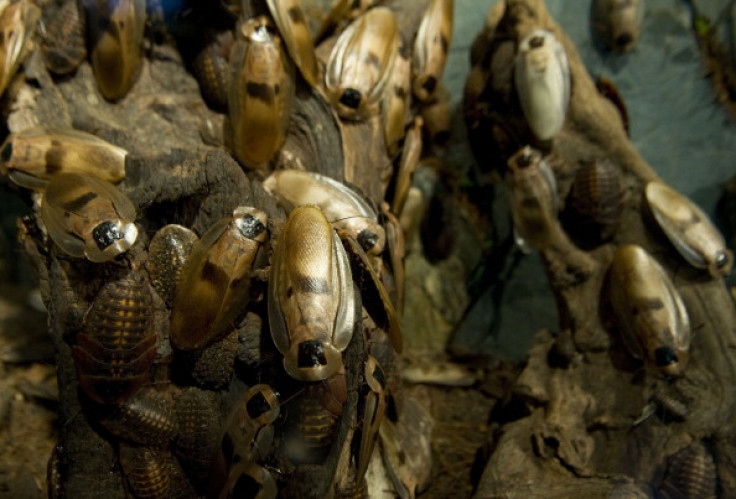 Yuan Meixia of Fujian province in China has turned her home into a breeding ground for cockroaches and now has over 100,000 of the insects.
"These are all my children, my babies," she said to the Southern Metropolis News. Yuan lives at another house in Siqian county, but visits the breeding house every day.
Inside the house, there are zippered silk nets instead of doors and every crevice or hole is sealed shut with cement to keep the cockroaches in.
The cockroaches are fed every day at 6pm on a tasty meal of apples, bran and melons.
Like a loving mother, in hot weather Yuan cools down the house by sprinkling water on the walls. In the cold, she has a gas-fired stove to keep the insects warm.
Yuan is now a local celebrity for her hobby of raising Palmetto bugs, a large, winged cockroach species common in the United States. They thrive in damp conditions and have a preference for sweets and starch.
However, unlike a loving mother, she drowns them before leaving them out to dry, and then sells them to a pharmaceutical company.
The 37-year-old conceived the idea when she watched a TV show: "I saw people raise this kind of cockroach in Anhui. They said it can be food and also can be medicine," Yuan said. "So I took tens of thousands of yuan to learn [breeding them] for a week and spent more than 10,000 yuan [HK$12,600] to buy 20kg of live cockroaches."
Yuan believes components in the insects can fight cancer. "Dried Palmetto bugs can act as anti-cancer drugs," she said.
Researchers at the Second Affiliated Hospital of Anhui Medical University said in a recent report that components in the insect have liver-boosting capabilities when consumed by mice with liver damage.
"The Palmetto bug and its extracts can protect liver functions when [the natural protein Concanavalin A] caused acute immunity hepatic injury among mice," they wrote.
© Copyright IBTimes 2023. All rights reserved.