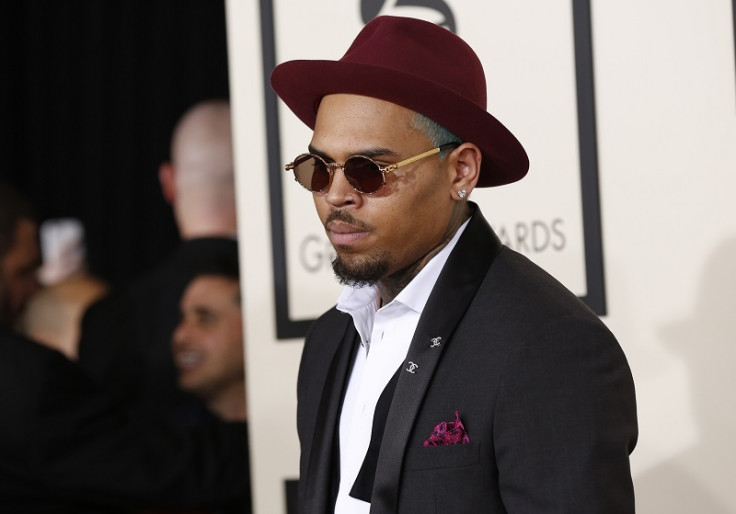 Ever since news broke that Chris Brown allegedly fathered a nine-month old baby girl with long-time friend Nia Amey, the singer has remained unusually quiet. And despite being hounded by pesky fans demanding an explanation, it looks like the Loyal hitmaker will not be airing his dirty laundry anytime soon.
Taking to Instagram for the second time since the drama unfolded, the 25-year-old star slammed the 'haters' and accused fans of being a 'cancer to this planet'.
"Some of you ignorant human beings on here have yet to grasp the concept of your own lives. This is for encouragement for anyone dealing with their own issues," he wrote.
"Half of y'all pages are private and the others look so damn depressing I understand why you feel like you have the right to say some of the most outrageous things possible. U don't have to like me but one thing is for sure... you all are looking through.. that's the difference between leadership and being a cancer to this planet.
He continued his online rant by claiming that the younger generations did not have adequate role models.
"We have no real leaders or people to join together for great things anymore. At least not the youth.... We will one day drown in a pool of our own negativity. Be blessed or be quiet."
TMZ first broke the news of the r'n'b star's foray in fatherhood, claiming that although they are no longer romantically involved, he is good terms with the baby's mother.
Although Brown is believed to have already accepted his new role, his on-again/off-again girlfriend Karrueche Tran was less than impressed with the development. Earlier in March the model took to social media to announce their split, declaring she didn't want a "baby drama".
"Listen. One can only take so much. The best of luck to Chris and his family. No baby drama for me."
Amey, 31, who hails from Texas is an aspiring model and nursing student. It is not clear if she was Brown's mistress or whether he was on a break from his tumultuous relationship with Tran, when he allegedly fathered the baby girl.