Chris Brown has become the latest celebrity to weigh in on the feud between Taylor Swift, Kim Kardashian and Kanye West. Social media users have been taking sides since Kardashian, 35, leaked footage on Snapchat of Swift's phone conversation with rapper West, and it appears Brown is supporting the reality star in the scandal.
In the phone call, Swift, 26, can be heard approving of West, 39, mentioning her name on his track Famous. However, Swift claims the finished song features unapproved lyrics referring to the pop star as a "b***h" and has accused the rapper and his reality star wife of "character assassination."
Sharing his opinion on the scandal, Brown, 27, is said to have posted and later deleted a string of comments on Instagram blaming Swift for turning the issue into unnecessary drama. The Loyal singer allegedly wrote: "WHO GIVES A F**K. CELEBRITIES, FREEDOM OF SPEECH???, come back to f*****g planet earth. EVERYONE REALLY BE ACTING LIKE LITTLE A*S KIDS (EVEN ME AT TIMES)."
Although not mentioning Swift by name, Brown alludes to the highly-publicised row, adding: "Oh NO...Someone said something I don't like, OUCH, MY P***Y HURT. Make music and shut the f**k up. BETWEEN POKEMON (which I love) and this FAKE A*S CELEBRITY HIGHSCHOOL DEBATE TEAM, our values or even our regular lives are too consumed by b******t."
The Grass Ain't Greener singer continued: "ME INCLUDED, I just wanna see things from artists ( celebrities) that actually f*****g matter. I DONT NEED the press nor am I dropping an album next week. I DON'T F**K WIT CELEBRITIES. Real talk. There isn't a core in them, ONLY THE SURFACE."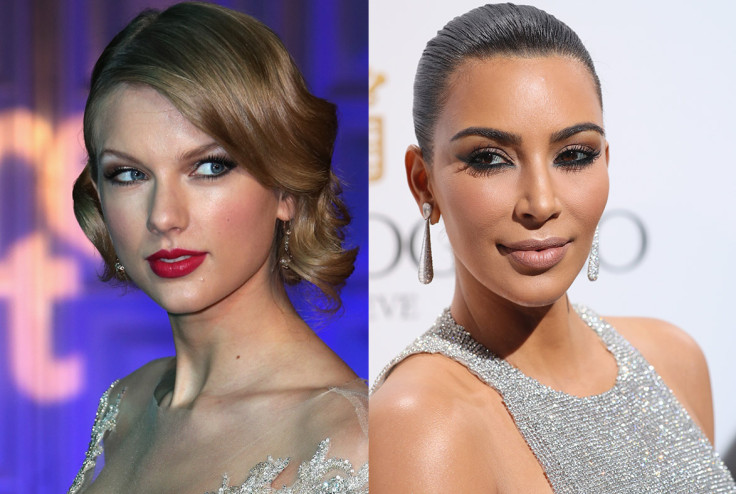 Although the majority of users appear to be celebrating what they believe to be Swift's "downfall", the director of the singer's Bad Blood music video Joseph Kahn has supported the pop star against the criticism. Kahn tweeted in reference to Nicole Brown Simpson, the murdered ex-wife of O.J. Simpson: "Ain't the first time the Kardashians supported the murder of an innocent blonde woman."
Kardashian's father Robert Kardashian was a member of Simpson's defence legal team in 1995 when he stood trial charged with the murders of Brown and Ron Goldman. Simpson was acquitted on both counts.
Khan continued on Twitter: "How dare you bring up a murder of a woman with the Kardashians - when no one knew what a Kardashian was until they supported the murderer! People always ask me how to be famous. My answer is simple. Have your dad defend murder of a woman. Release sex tape. That's it. Good luck. The irony of one of the most untalented women in the world attacking one of the most talented."
Watch Taylor Swift's Bad Blood music video: