Taylor Swift has built such a strong reputation as pop's perfect princess that it seemed almost certain she could never put a glass slipper out of place. However in recent weeks, fans have seen that halo become crooked and then slip in the fallout of her split from Calvin Harris, whirlwind romance with Tom Hiddleston and THAT leaked Kanye West phone conversation. As Swift's PR-preened image becomes increasingly tarnished, will she ever be able to shake off the sordid scandals?
Critics on Twitter have happily celebrated what they believe to be Swift's downfall with the petulant yet amusing hashtags #TaylorSwiftIsOverParty and #KimExposedTaylorParty. Kim Kardashian appears to have put the final spanner in the works by exposing Swift's phone call with her husband rapper West, in which Swift approves of him mentioning her in his song Famous.
Much to the dismay of critics though, Swift's career is unlikely to be damaged by the spate of controversy – if anything, it will only serve to boost her appeal and record sales. In fact, it probably already has.
Harris, 32, revealed via Twitter that Swift, 26, secretly wrote his latest collaboration with Rihanna, This Is What You Came For. The club banger was already one of the biggest singles of 2016 after receiving platinum certification in the US and peaking at number two on the UK charts. Now with the revelation that Swift's lyrical genius is behind the song, the bonus attention would surely give the track's sales figures a generous boost.
Another thorn in Swift's side is Katy Perry. While addressing his ex-girlfriend's ghostwriting credits, Harris also tweeted: "I know you're off tour and you need someone new to try and bury like Katy ETC but I'm not that guy, sorry. I won't allow it." Swift is said to have written her 2015 hit Bad Blood about her feud with Perry, 30, and starred her famous girl squad of celebrity BFFs like Gigi Hadid and Selena Gomez to star in the music video.
Harris and Swift's growing legion of critics feel that her downfall only proves Perry was right about the singer being a "Regina George in sheep's clothing." It may look as if she has egg on her face but if Swift is smart with her strategy, she could pen a Bad Blood sequel responding to her ignited feud with Perry, thus making it a guaranteed hit.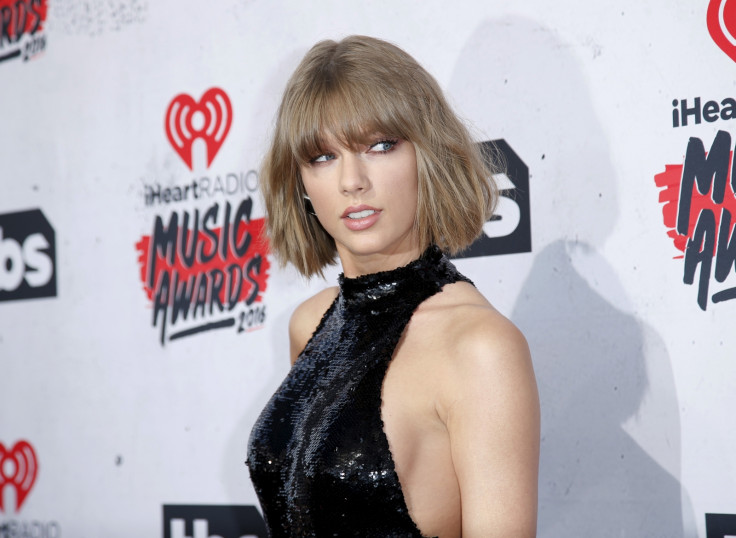 It is no secret that Swift likes to use her failed relationships as inspiration for her lyrics – Harry Styles, John Mayer and Jake Gyllenhaal are all rumoured to be the muses behind hit singles like I Knew You Were Trouble, Dear John and We Are Never Ever Getting Back Together. With her split from Harris and newfound love with British actor Tom Hiddleston, her sixth album should be no different and she certainly has plenty of ammo to use regarding the love department.
Although Hiddleston has now confirmed their relationship and gushed about their love publicly, Swift has maintained a dignified silence. Perhaps she is waiting to spill all the details on her next record? It would undoubtedly be a genius move given the amount of publicity their lavish displays of affection have drummed up in recent weeks. Like Adele, if there's anyone who can channel love and heartbreak into a chart phenomenon, it's Swift and using her romance with Hiddleston would be to her advantage.
So while the majority applaud the take-down of pop's shiniest starlet, Taylor Swift will most likely laugh all the way to the bank.