New Jersey Governor Chris Christie has said he turned down several offers from Donald Trump to be part of his administration because they were not exciting enough to persuade him to leave his family.
Christie, who dropped out of the Republican primaries in February 2016, endorsed Trump early into the president-elect's campaign, and as such was expected to take a cabinet role.
However, Christie said in an interview with WFAN's Boomer and Carton none of the roles he was offered by Trump tempted him to go to Washington DC without his wife.
"He didn't offer me a job that I thought was exciting enough for me to leave the governorship and my family," Christie said. "Because Mary Pat made really clear she wasn't coming to D.C."
"The fact is, I was really honest with [Trump]," Christie added.
"I just said, 'I don't want to leave the governorship and leave my family for that.' "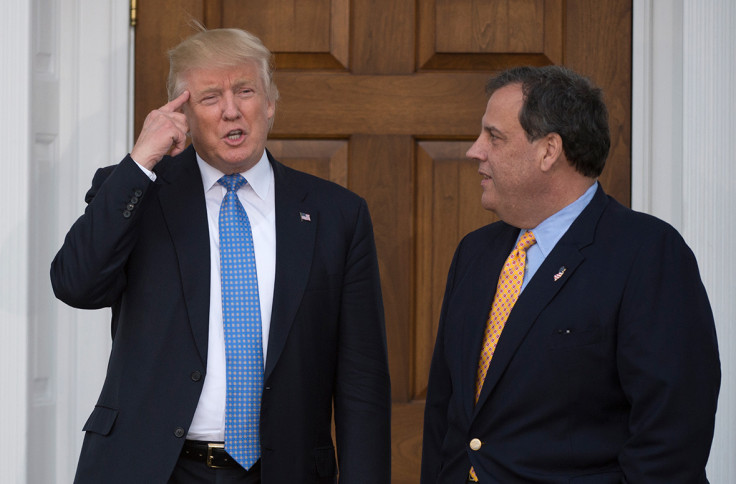 However, Christie said Trump understood his decision to put his family first, The Hill reported.
He was great about it," Christie said. "He was like, 'I get it.' The truth of the matter is, the president-elect and I have been friends for 15 years. We'll be friends long after he leaves the White House.
"I wanted to be president. I ran for president and I lost. And I think it's very hard to leave after that unless it's something you feel really called to do, and I didn't."
However, Christie may yet have a role with Trump, as the Republican this week suggested he would find something for Christie to do later down the road.