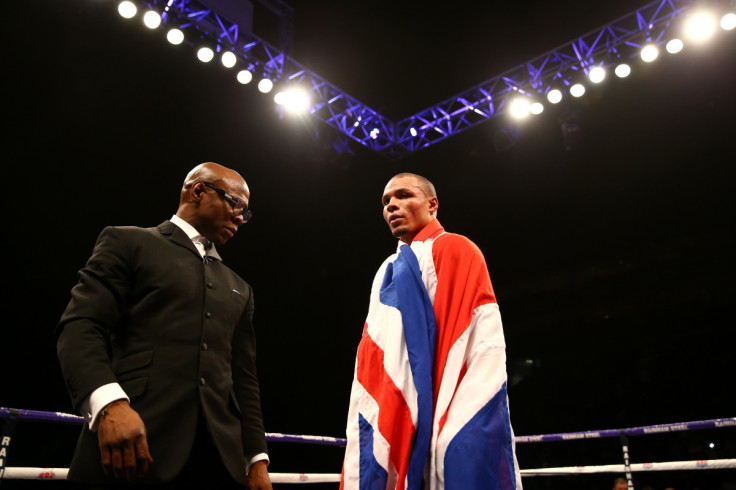 After Tyson Fury's heavyweight title showdown with Wladimir Klitschko and Kell Brook's IBF welterweight title defence with Diego Chaves were both shelved due to injury, so Chris Eubank Jr finds himself top of the bill against Tony Jeter at the Motorpoint Arena in Sheffield on 24 October. Saturday.
How to watch
Sky Sports 1 HD present Live Fight Night topped by Eubank Jr v Jeter, with live coverage to begin at 8pm BST on Saturday 24 October.
Overview
Eubank Jr is making his debut as a fighter under Eddie Hearn's Matchroom banner with the hope of retaining the interim WBA title he claimed in his win over Dmitry Chudinov in February. The 26-year-old is still reeling over his November defeat to Billy Joe Saunders in what was the first major title bout of his career. Despite an extremely competitive bout, particularly the last six rounds where the challenger came alive and shook off what many perceived as a bit of stage fright, Eubank Jr was involved in what developed into an all-out war, losing a split decision.
Their battle inevitably prompted talk of a rematch this year, but Eubank Jr and his father would appear to be looking further ahead. Eubank Snr, or 'English' as he has asked the media to refer him as from now on, and new promoter Eddie Hearn have eagerly talked up the possibility of a fight with Gennady Golovkin, the man many tip as the one to replace Floyd Mayweather Jr as the dominant force in the sport of boxing.
As you can imagine, not many are fancying Eubank Jr's chances against the hard hitting Kazakh, who now boasts a better knock-out rate ratio in his fights than Mike Tyson managed at the same stage of his career. Frank Warren perhaps put it most aptly when he told the Daily Mail: "It is true that when Chris Snr asked me to toss his son into the lion's den [against Golovkin] I felt like referring that madness to the NSPCC."
Those lofty aspirations will have to wait with 39-year-old Jeter waiting on 24 October. Miffed with the fact that Eubank Jr has already booked his next fight against Gary O'Sullivan in December, the Washington-born brawler has warned his opponent he has a history of throwing a spanner into the works.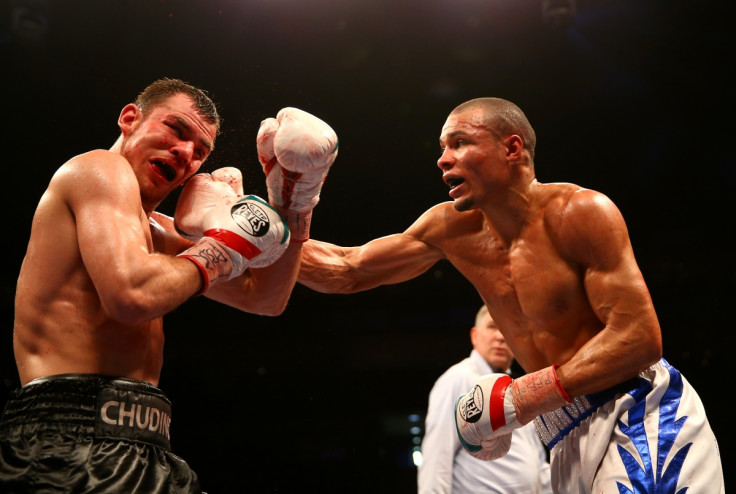 "In 2012 I fought Jimmy Lange. At that point I had 15 wins and three losses or whatever," Jeter said. "During that fight, someone announced his next fight urging people to tune in. I went out there and beat the dogs**t out of him for 10 rounds."
Jeter has won his last four fights but was stopped in just the second round in his defeat to Patrick Nielsen in 2014, his first and only fight outside of the United States. Three of his four losses have all come by way of a knock-out, suggesting Eubank Jr will have the chances to capitalise on some lapses in defence. Bookmakers across the country see Jeter as an easy win for Eubank.
What they have said
Eubank Jr: "I never overlook a fighter. I've trained as hard for Tony Jeter as I would for Gennady Golovkin. I respect all fighters.
"My mindset is that there's a man in front of me trying to take away your dignity, your pride and your health, so you can't underestimate any man who's trying to come in there and do that to you. I've trained 100% for this fight and you're going to see an explosive performance."
Jeter: [Referring to his victory over Jimmy Lange] "Nobody thought I was going to win outside my own team. I went out there and dominated and I'll tell you why. Because at that point I was backed into a corner like a wild dog. When you back a wild dog in to a corner, it's dangerous because you don't know what's going to come out.
"This is going to happen. Everybody's looked up at me and thinks it's all fun and games, but I'm not fun and games time. I'm here for business. I look forward to a good fight. That little story from 2012, announcing the next fight, that story didn't end well for them."
Records
Eubank Jr − 19 wins (14 via knock-out) 1 loss
(W) – Dmitry Chudinov – technical knock-out – February 2015
(L) – Billy Joe Saunders – split decision – November 2014
(W) – Omar Siala – technical knock-out – October 2014
Jeter – 20 wins (14 via knock-out) 4 losses
(W) – Jeremy Marts – technical knock-out – March 2015
(W) – James Wayka – knock-out – December 2014
(W) – Jimmy Lange – majority decision – November 2014
Prediction
Eubank victory within six rounds.
Rest of the card
Gavin McDonnell v Jeremy Parodi – European Super-Bantamweight title