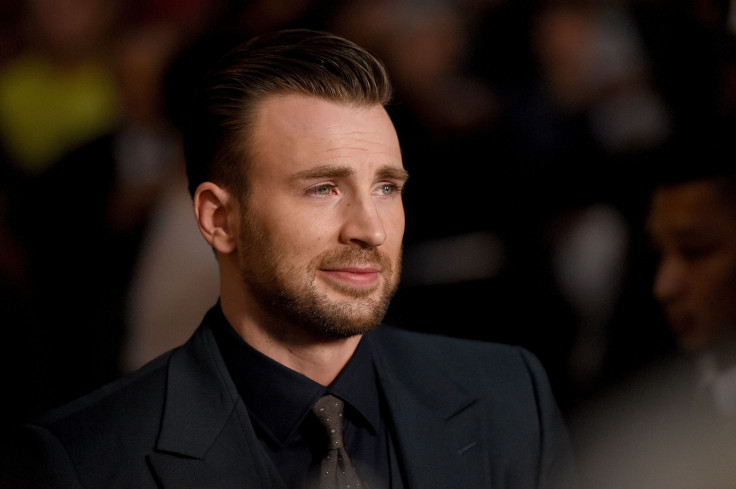 Chris Evans turns 35-years-old on Monday (13 June) and not to be confused with the most recent host of Top Gear, this one is known best for being the leader of the Avengers on screen. Evans is so synonymous with the character of Captain America now that it sometimes proves difficult to even remember that he had a career before he picked up that vibranium shield in 2011... but he did.
To commemorate his birthday then, we've decided to side-step everything Marvel – because let's face it, we all know how great he is in that role anyway – and talk about some of the films he created before stepping into the super-suit, from hilarious parody Not Another Teen Movie to his first comic-book outing in 2005's Fantastic Four...
Scott Pilgrim vs. The World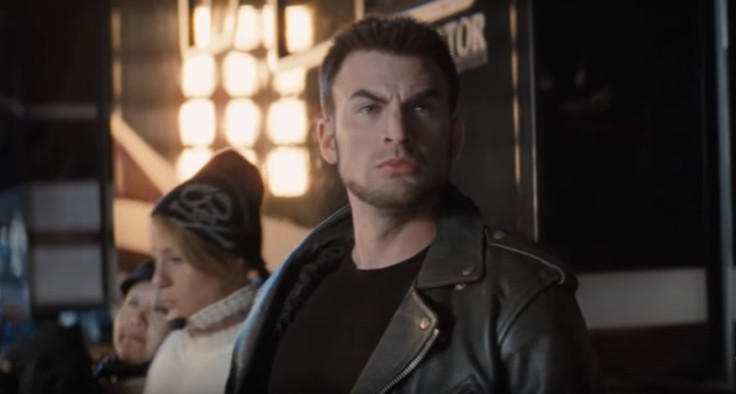 Evans starred opposite Oscar-winner Brie Larson, Pitch Perfect star Anna Kendrick and Arrested Development's Michael Cera in fantasy-action comedy Scott Pilgrim vs. The World back in 2010. Based on the graphic novels by Bryan Lee O'Malley, the film itself centres around Cera's titular character, a young man who falls for a mysterious girl named Ramona Flowers (Mary Elizabeth Winstead).
However, winning her heart doesn't prove too easy as to truly win her affections, Scott must defeat Ramona's seven evil exes, one of whom is Evans' Lucas Lee, a professional skateboarder and Hollywood movie star.
The Losers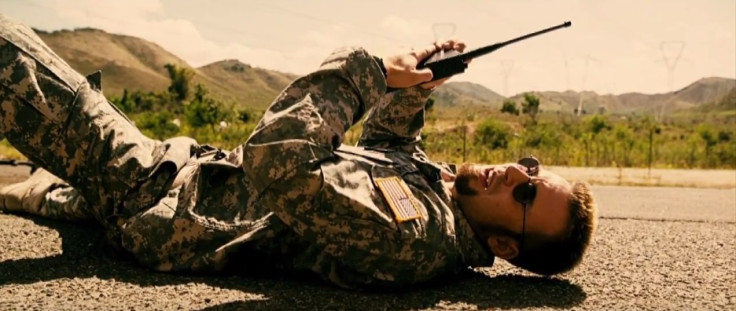 Evans starred alongside Star Trek's Zoe Saldana, The Walking Dead's Jeffrey Dean Morgan and Idris Elba in action-packed crime drama The Losers. With warranted comparisons to The A-Team, the film centres around a few members of an elite bunch of US Special Forces officers who are sent to the Bolivian jungle on a search and destroy mission.
While there however, the unit find themselves the targets of a lethal betrayal orchestrated by a CIA insider, known only by the name, Max. Presumed dead, the group make plans to even the score when they're joined by the mysterious Aisha, a beautiful operative with her own agenda. Working together, they must remain deep undercover while tracking the heavily-guarded Max.
Sunshine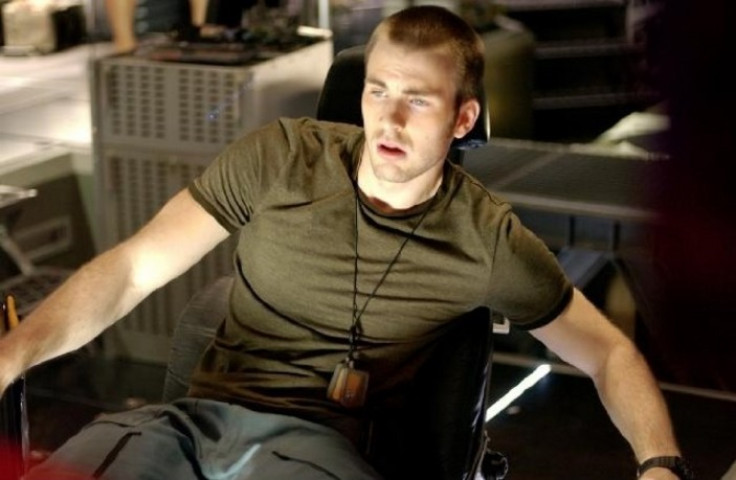 Directed by Danny Boyle, sci-fi thriller Sunshine is set in 2057 and sees a team of astronauts from all over the world, embark on a life-threatening mission to reignite the dying Sun using a nuclear fission bomb, in order to save Earth. During their voyage however, an accident, a grave mistake and a distress beacon from a long-lost spaceship throw the crew into a tailspin and subsequently, force them to fight for survival in deep space.
As well as Evans, Mark Strong (Kingsman: The Secret Service), Rose Byrne (Bad Neighbours 2) and Peaky Blinders star Cillian Murphy also feature.
Fantastic Four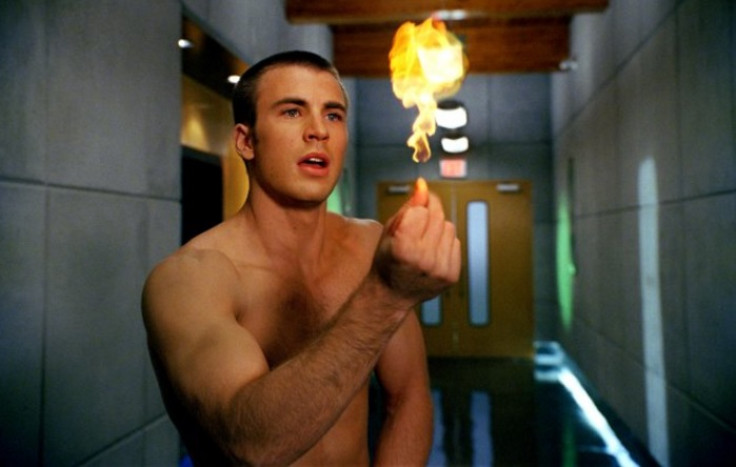 It's safe to say, Evans' Cap is a fan favourite among Marvel Comics fans, as are the movies that he stars in. The same can't really be said for 20th Century Fox's Fantastic Four when it came out back in 2005. That being said, Evans was undoubtedly the best part of the movie, embodying Johnny Storm's quick-witted nature and almost child-like curiosity when it came to his new-found powers.
If you're not familiar with the Fantastic Four, the movie tells of their conception. In it, scientist Reed Richards conducts experiments with cosmic energy, much to the dismay of his monetary backer and old classmate, Victor von Doom. While on von Doom's space station, the crew, including astronaut Ben Grimm, researcher Sue Storm and her pilot brother Johnny, are exposed to a mysterious storm which causes them to develop super powers.
Not Another Teen Movie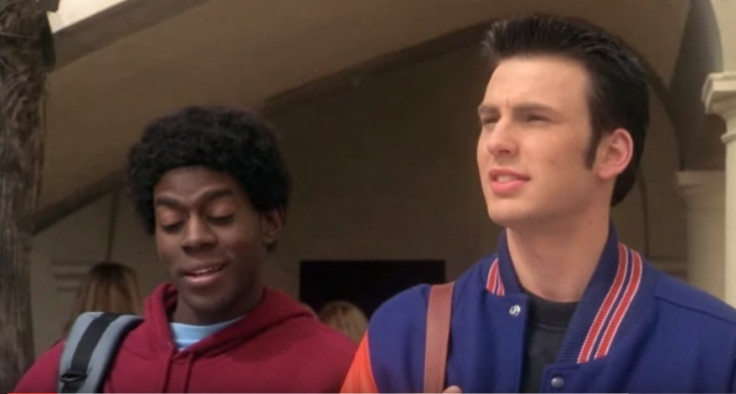 When it was released in 2001, Not Another Teen Movie was critically panned. However, like a lot of titles in the same genre, it has since gone on to have somewhat of a cult following and we at IBTimes UK believe it was unjustifiable written off back then.
Spoofing classics such as American Pie, Cruel Intentions, Never Been Kissed and most obviously She's All That given the character names, the film follows high-school outsider Janey Briggs (Chyler Leigh) who becomes the subject of a foolish bet taken on by popular jock Jake Wyler (Evans). His task? To turn Janey into a beautiful prom queen and make her go out with him.
For more entertainment news follow A-List on Twitter @Alistinsider