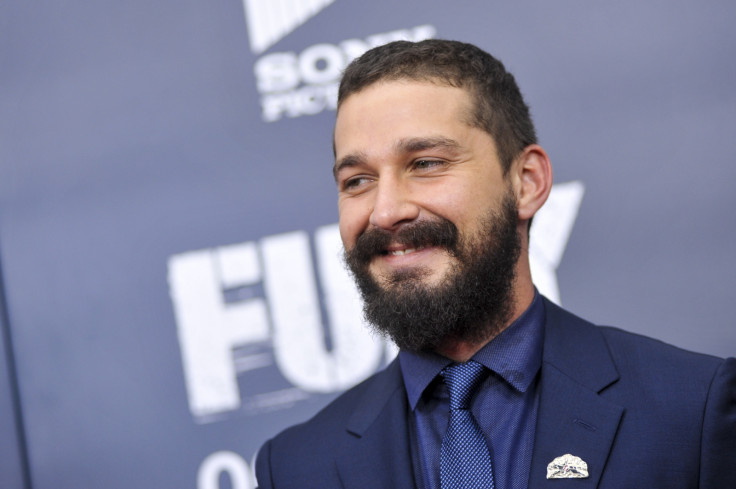 Shia LaBeouf turns 30 today (11 June) and while everyone knows the actor rose to fame in Disney Channel's Even Stevens and has since starred in movies such as Disturbia, Transformers and Fury, his career in film has somewhat taken a back seat to his antics off the big screen.
LaBeouf's most recent escapade sees him hitchhiking across America with the use of Twitter, his two collaborators Nastja Säde Rönkkö and Luke Turner and the hashtag #takemeanywhere. The aim? Random, enterprisingly people, we assume without any pressing engagements can go find LaBeouf and his crew, and take them anywhere in the country.
In order for people to find out where they are, LaBeouf has taken to tweeting the GPS coordinates of their present location every time a trip ends - and the need for a new one arises! The trio started the project back in May in association with Vice, the Boulder Museum of Contemporary Art and the Finnish Institute in London for the MediaLive festival.
I Am Not Famous Anymore
Back in 2014, LaBeouf turned up to the Nymphomaniac premiere in Berlin, Germany with a paper bag on his head, which proclaimed: 'I am not famous anymore'. Earlier on the same day, he also stormed out of a press conference for the same film. Before he left, he said: "When the seagulls follow the trawler - it is because they think sardines will be thrown into the sea."
The quote was a repeat of former Manchester United footballer Eric Cantona's outburst as he stormed out of a conference after he learned he would have to serve 120 hours of community service following an assault on a football spectator in 1995.
#IAMSORRY art installation
Entitled #IAMSORRY, LaBeouf's 2014 art installation saw him sit in front of a table wearing a tuxedo and the paper bag, silently crying in front of gallery visitors. Those who attended were allowed to enter one at a time, and encouraged to choose an item from a table of "implements" to take in with them. Each item related closely to either LaBeouf's film career or his personal life. There was a Transformers toy, an Indiana Jones whip, a bottle of Jack Daniel's, a pair of pliers, a ukulele, a bowl full of hateful tweets directed at LaBeouf and a copy of Daniel Clowes' book The Death-Ray.
However, controversy engulfed the Los Angeles installation after one 'showing', when LaBeouf claimed that a woman had attempted to strip him of his clothing and sexual assault him. The woman was not detained.
Sia - Elastic Heart
On 7 January 2015, the music video for Sia's single, Elastic Heart, was released featuring young dancer Maddie Ziegler, who previously appeared in the video for Sia's Chandelier, and LaBeouf. In the video, Ziegler and LaBeouf wear nude and dirt-smeared outfits while they express the song's lyrics through various body contortions. "They dance-fight, collapse in the middle of the cage, crawl toward and away from each other, and make some wildly fantastic facial expressions," Jason Lipshutz from Billboard previously summarised.
In November 2015, LaBeouf took part in one of his most self-indulgent stints to date; screening every single one of his movies in reverse order, and inviting fans and ordinary spectators to come and watch them all with him. It took place in New York City and even included a live stream of LaBeouf's face so everyone could see his expressions through every second of his filmography.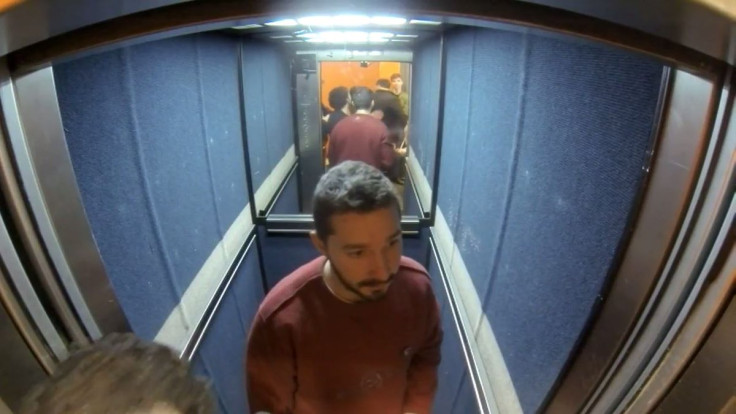 LaBeouf spent 24 hours in a lift in Oxford as part of a statement to address the Oxford Union. The actor invited anyone to come join him in the lift, hoping that they would give a "performance of monologues". Once again, he was joined by frequent collaborators Rönkkö and Turner.
While not necessarily in direct association with LaBeouf, it was still kind of crazy when, earlier this year, a young man in new York City was sucker-punched for supposedly resembling the actor. Mario Licato was left with a black eye and stitches to his face after the assault, after which LaBeouf actually got in contact with him and even apologised.
"It was a pretty long voicemail," Licato recalled. "He was like, 'Hey, this is Shia LaBeouf... I just read an article that you were punched in the face because you look like me?' And he was like, "Aw, man. That sucks. I'm so sorry. But I get it. It's happened to me before.'"
For more entertainment news follow A-List on Twitter @Alistinsider