West Indies batsman Chris Gayle could play for Somerset in the Friends Life t20 this summer after giving the west-country county "first refusal" over his services.
Gayle was due to join Somerset last summer but reversed his decision having making himself available for international competition again after resolving his personal differences with the West Indian Cricket Board.
But a year on Somerset could benefit from Gayle, who scored the fastest t20 century ever during his record-breaking 175 not out for the Royal Challengers Bangalore against the Pune Warriors in the Indian Premier League, as their overseas player this summer.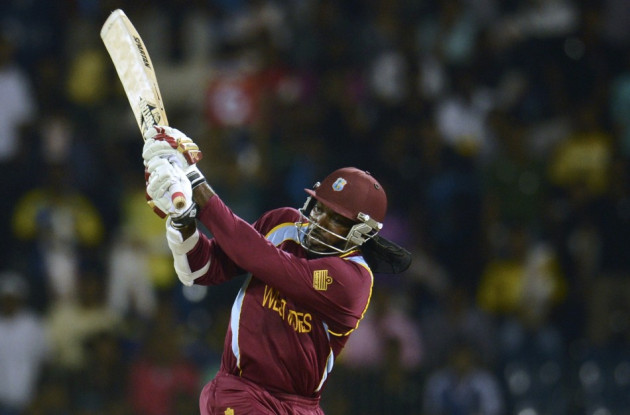 "He's openly saying he would offer Somerset first refusal on his services in the shorter format," chairman Andy Nash told BBC Somerset.
The county decided against taking legal action, a move that looks likely to pay dividends should Gayle be tempted back to Taunton.
Gayle would likely be available for all-but three of Somerset's t20 group games due to his expected participation in the triangular one-day series in the West Indies against India and Sri Lanka which concludes in mid-July.
Having built a reputation as the most destructive batsman in world cricket, the signing of Gayle would be a significant coup for Somerset and hand them a boost in their attempts of claiming their first major trophy since 2005. Hampshire are the current t20 holders, defeating Somerset in last year's semi-final.
The 33 year old, a regular in the shortened-form of the game in Australia, Bangladesh and Zimbabwe as well as India, was in record-breaking form earlier this week after scoring 13 fours and 17 sixes in amassing his finest ever score in one-day cricket in the IPL.
But Somerset will be wary against celebrating Gayle's arrival prematurely, with his superb form regularly coupled with an erratic off the field temperament.