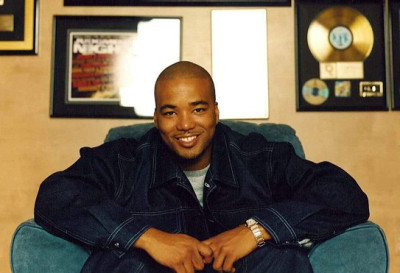 The suspected suicide of 50 Cent's long-standing manager, Chris Lighty, has stunned the music industry.
Lighty, the entrepreneur who founded Violator Management, was found dead at his New York apartment with a gunshot wound to the head.
He had reportedly been through a difficult divorce and was suffering financial and personal problems at the time of his death.
The 44-year-old music manager was a key figure in hip-hop and managed acts like Mariah Carey, Busta Rhymes, Q-Tip, Missy Elliott, Fantasia, Mya, Diggy Simmons, Ja Rule, Mobb Deep, LL Cool J, Nas and 50 Cent.
"I am deeply saddened by the loss of a hip-hop hero," 50 Cent said in a statement.
"Chris Lighty has been a dear friend of mine since he was a kid. Was a brilliant partner in business and I was so proud of all that he had accomplished.
"He is an amazing example of how a passionate kid from the street can go to be the most even-keeled, smart, thoughtful manager in the business and a generous philanthropist. He was loved by everyone who knew him, including me. He will be missed greatly by all of us.'
IBTimes UK remembers the music manager...