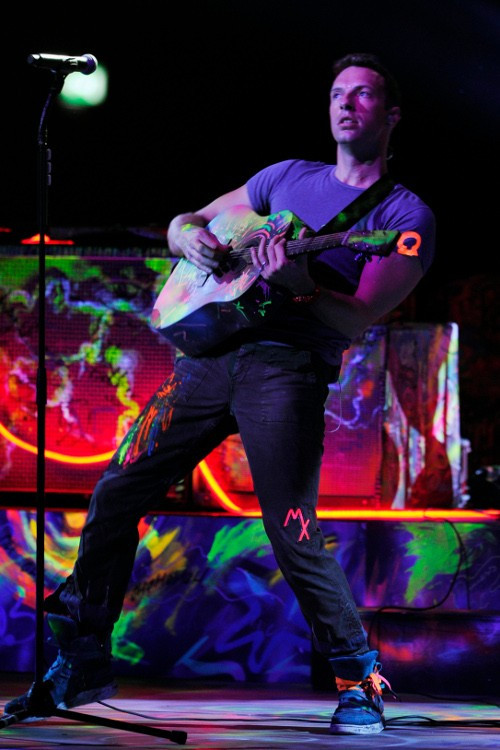 Chris Martin has spoken about his split from wife Gwyneth Paltrow for the first time.
In an interview with BBC Radio 1's Zane Lowe, the Coldplay front man revealed that much of the speculation about the break-up has been false.
"Everyone in their life goes through challenges," he said. "Whether it's love or money or kids or illness.
"There have been a lot of false headlines recently but this would be a real one," he added.
The 38-year-old doesn't mention his wife by name in the interview, which focuses on his life and music.
The couple stunned fans when they who announced their decision to "consciously uncouple" confirmed their split less than two months ago on March 25 after ten-years of marriage.
Paltrow announced the news in a joint statement on her healthy-living site Goop.com.
The state of their marriage came under scrutiny after the Oscar-winning actress was made the subject of what was described as "an explosive take-down" story in Vanity Fair.
The couple's relationship has been plagued with rumours of infidelities, with Paltrow romantically linked to a property billionaire and an entertainment lawyer.
It was also reported that the A-list couple been separated for years, but have been keeping up the image of a happily married couple for their sake of their children and their careers.
The couple have two children together, daughter Apple, nine, and son Moses, seven.
The full interview with Chris Martin will air on Monday 28 April on BBC Radio 1.