England bowler Chris Tremlett is hopeful his chance of playing in the Ashes won't be jeopardised should he be omitted from the squad for the first test against New Zealand at Lord's next week.
After 2012 was dominated by rehabilitation from back and knee surgery, Tremlett was included in the England performance squad for the coming season but has featured in just two of Surrey's five matches this term.
Tremlett helped secure England a first Ashes victory in Australia for 18 years in 2011, but was overlooked for the Lions squad to face New Zealand in the Kiwis' final tour match prior to the beginning of the series. And the 31 year old's international exile is likely to be prolonged upon the announcement of the squad for the first test at Lord's next week.
But the ex-Hampshire paceman is unperturbed by the proposition of missing out on the New Zealand series, the precursor to back-to-back Ashes series later this year, and is confident his international experience to date will be sufficient preparation if required against Australia.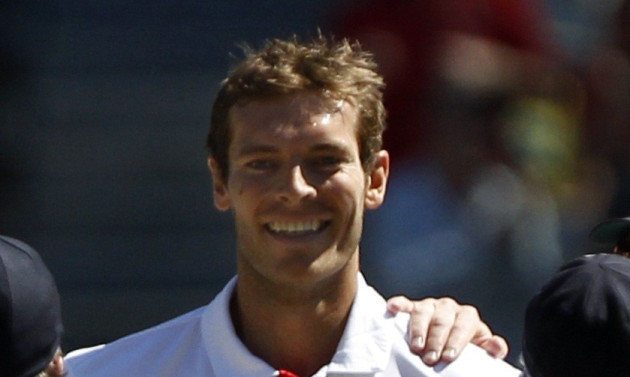 "I've played enough test cricket even if it was a year-two years ago," said Tremlett. "I know what test cricket is like and the intensity isn't quite the same in Championship cricket but you've got put yourself under pressure so when I'm out playing for Surrey it's trying to replicate that intensity.
"Having played in a big series like that Ashes I'm ready to go into that at any time. It's more going into a game believing in yourself and knowing you're bowling well.
"I got my chance in Australia and hopefully I get another chance at some point. You always need a good squad of bowlers going into any series.
"I know I'm still in their [selectors] thoughts but I've got prove it over the next couple of months or whatever.
"There are always going to be injuries to fast bowlers it's happened to all of us Stuart Broad, Finny's had a couple of niggles, myself, Bresnan so there is always going to be an opportunity at some point but for me it's about getting my way back in."
Prior to his return for Surrey in 2013, Tremlett made just two first class appearances in 2012 which followed the crowning moment of his international career a year previous in Sydney when the wicket of Michael Beer sparked scenes of jubilation as England completed a 3-1 Ashes victory.
After undergoing back surgery in February having withdrawn from England's tour to Abu Dhabi with a disc problem, he suffered a reoccurrence of the injury upon his comeback against Lancashire last summer. Knee surgery in September rendered Tremlett bed-ridden and his international prospects dwindling.
The double injury blow came at the worst possible time for Tremlett having cemented his place in the England bowling attack, a spot which has since been claimed by Steven Finn. But the 6ft 7in strike bowler is confident he can regain his place.
"I've worked really hard over the winter to get to where I am now and from where I was six months ago it's a big change and it nice see to see the hard work pay off and I'm not sitting in pain," he added.
"I never doubted I'd be playing cricket again. I guess having injuries in the past has served me well mentally and always believing that if I work hard enough to could get back.
"It did come at a pretty bad time but it's a bit of bad luck I guess. You've just got to look past and put it behind you as quickly as you can and that's life really you just have to accept that.
"I still feel I'm the same bowler I still feel I can offer that to the side it's just staying on the park and looking after myself and trying to put some performances in for Surrey and try and break my way into that squad.
"I think I've done as much as I can to give myself the best chance so fingers crossed there'll be change of luck and I can stay on the park the whole season.
"I think England know what I can do and people know what I can do in general. People know what Steven Finn can do so I guess it depends on form and conditions and all those sorts of things. It's a case of picking the right guy at the right time.
"I have to make sure I'm bowling as well as I can and that I'm on the park and then go from there but most people know what I can offer."