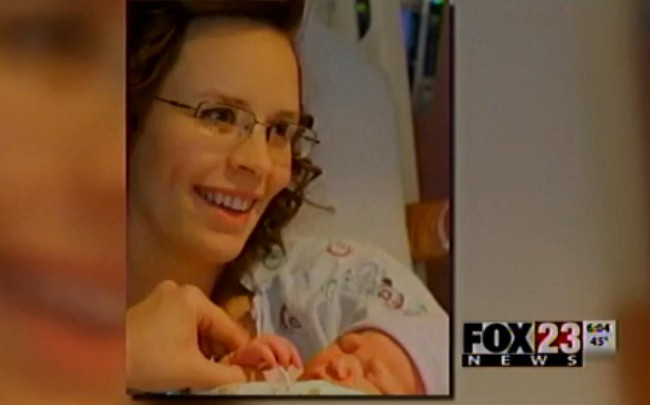 The mother who was shot in the head by her three-year-old son has been named as Christa Engles.
The 26-year-old, who was a US Army Reserve specialist, was killed by her son with a loaded semi-automatic gun while she was changing her daughter's nappy, Tulsa Police confirmed.
The children's grandmother discovered the victim when she returned home to the bloody scene in Tulsa, Oklahoma. Engles later died in hospital from her injuries.
"There was a holster on a table right [by] where she would have been changing the diaper," said Sergeant Dave Walker.
Detectives believe the boy accidentally fired the 9mm semi-automatic gun while his mother was distracted. The gun was found from a table near the couch in the living room.
Engles's husband, Brian, a truck driver, who is organising funeral arrangements, took to Facebook to express his shock at losing his wife.
"I know you loved me, I worship the ground you walked on," he posted. "I am the luckiest man alive, to have been able to love you. Since the day I met you, you have been the best part of me. I love you Precious Angel."
He later wrote: "Don't forget to tell your loved ones they are loved. You really never know when the last 'I love you' really is the last."
His children were being looked after family members, police added.