A Christian-run bakery in Northern Ireland faces court proceedings after refusing to make a cake with a picture of Sesame Street puppets Bert and Ernie endorsing gay marriage.
Ashers Baking Co, based in Newtownabbey, cancelled an order for the cake, showing the popular characters arm in arm with the slogan "Support Gay Marriage", and logo of gay rights group, Queer Space, because it went against the religious beliefs of the firm's directors.
But the Equality Commission for Northern Ireland has since written to the firm claiming it is breaking the law and has requested it remedy its "illegal discrimination" on grounds of sexual orientation against the customer within seven days or face court action. The firm is being supported in its view by the Christian Institute.
Ashers General manager, Daniel McArthur, said: "I was very surprised to receive the letter especially as we hadn't spoken to them and they certainly had not tried to contact us regarding the matter.
"I feel if we don't take our stand with this case, how can we stand up against it further down the line, certainly from an equality point of view."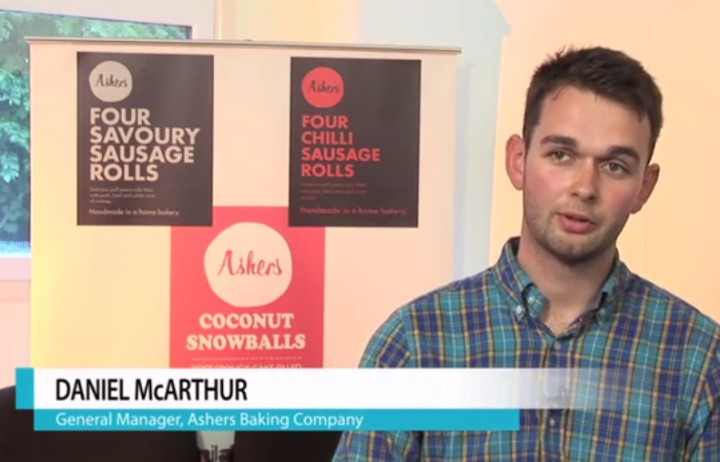 Gay marriage is not legal in Northern Ireland - the only part of the United Kingdom which has not implemented the change on the statute book.
Colin Hart, chief executive of the Christian Institute said it is not discriminatory for managers to refuse to endorse a political campaign.
"This is a sign of things to come exactly as we predicted.
"The Government repeatedly failed to listen to members of the public, lawyers, constitutional experts even its own MPs when they called for safeguards to protect those who back traditional marriage, especially those who work in the public sector.
"Now this nonsense, more usually associated with the public sector, is being applied to the private sector.
"This means millions of ordinary people who do not agree with gay marriage, face intimidation and the real threat of legal action from the forces of political correctness if they, out of conscience, decline to provide goods or services to campaign groups they do not agree with or support.
"It establishes a dangerous precedent about the power of the state over an individual, or business to force them to go against their deeply held beliefs."
The customer who ordered the cake was unavailable for comment.